// Echelon Paving
The final paving process is now underway at Circuit of The Americas. As explained in the video above, there are two integral layers of asphalt to be set into place before the FIA Inspection on September 25.
The first layer of asphalt, known as the base course, has been installed sporadically (yet intentionally) around the track over the past several months. Between Turns 1 and 11, the track is restricted so that crews can prepare the surface to receive its second layer. Just last week, the final section of the base course was set between turns 20 and 1 in a "marriage ceremony," where the existing asphalt at Turn 1 was merged with the new layer. Following this milestone, the paving process will become more difficult and complex in order to achieve the strict Grade 1 FIA specifications.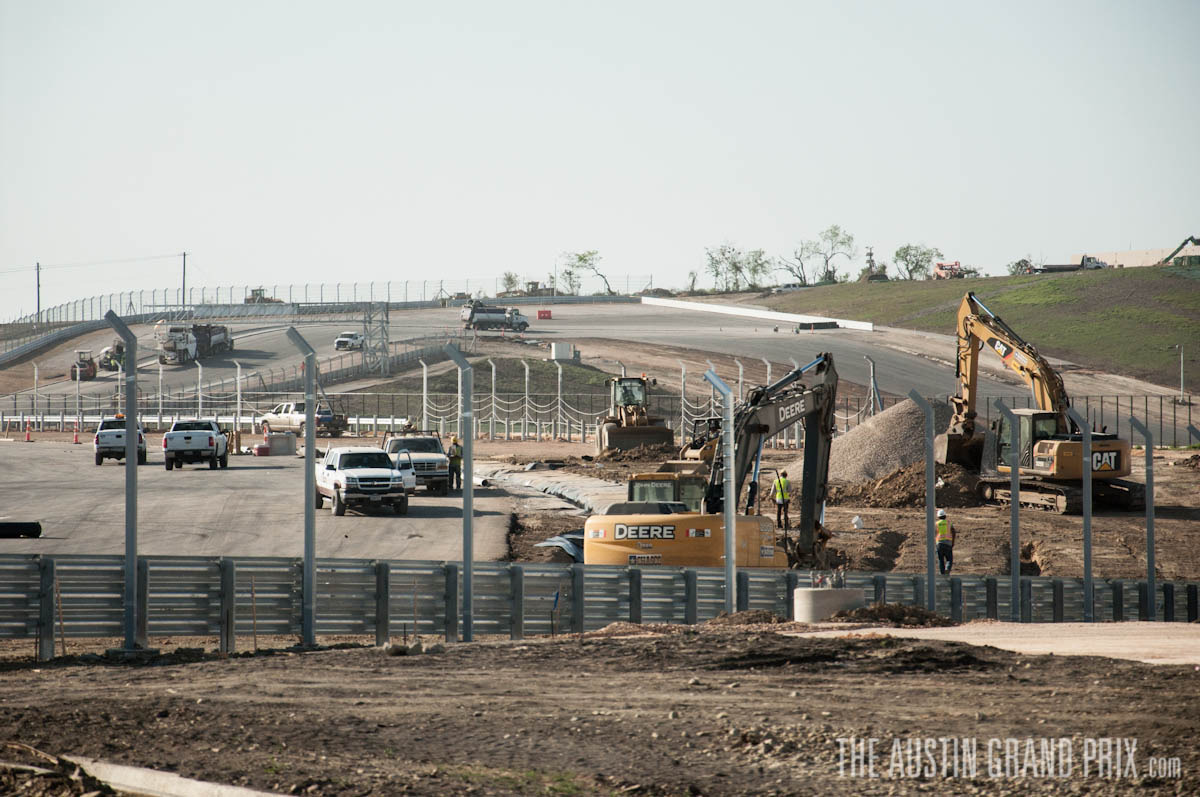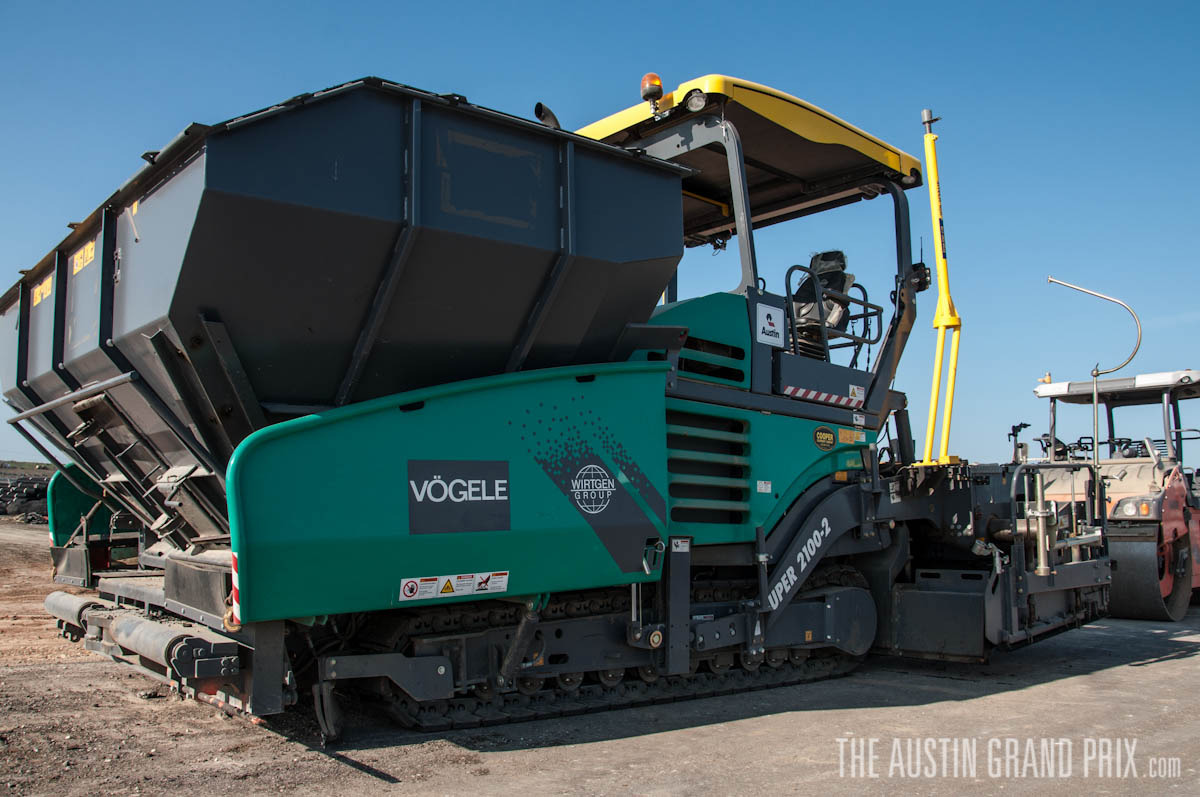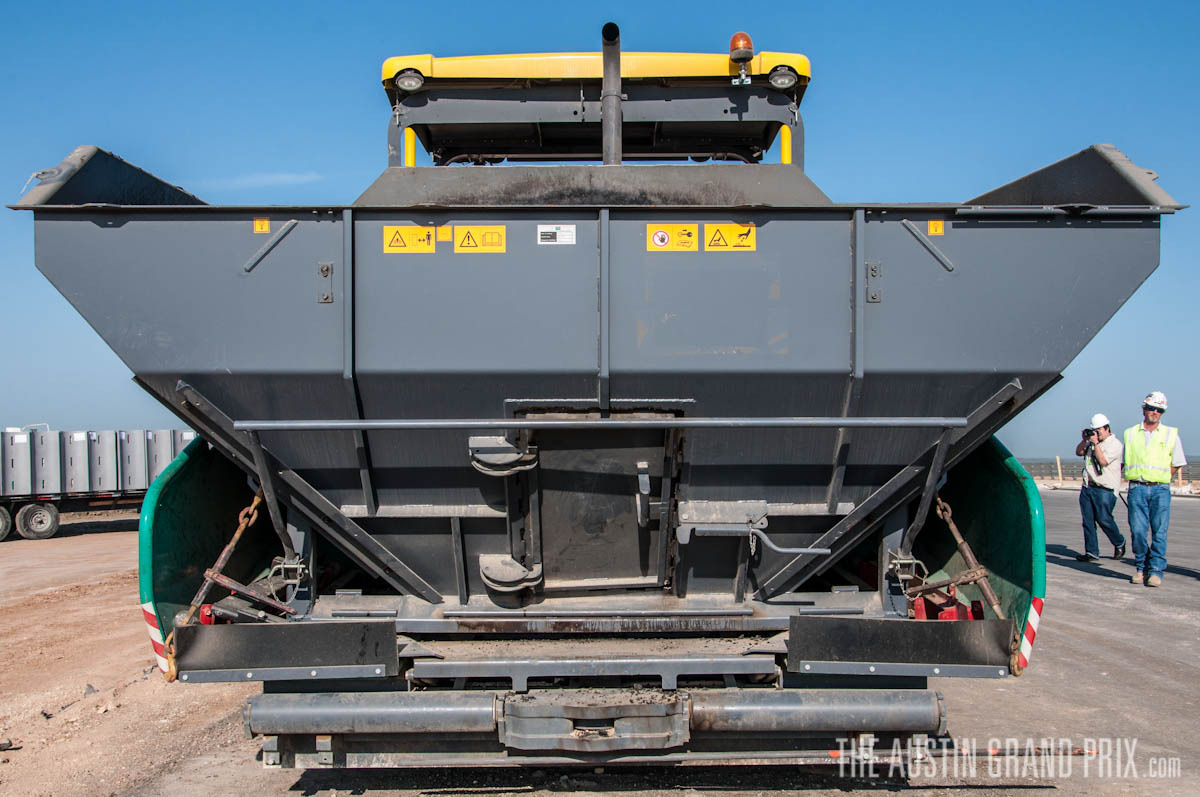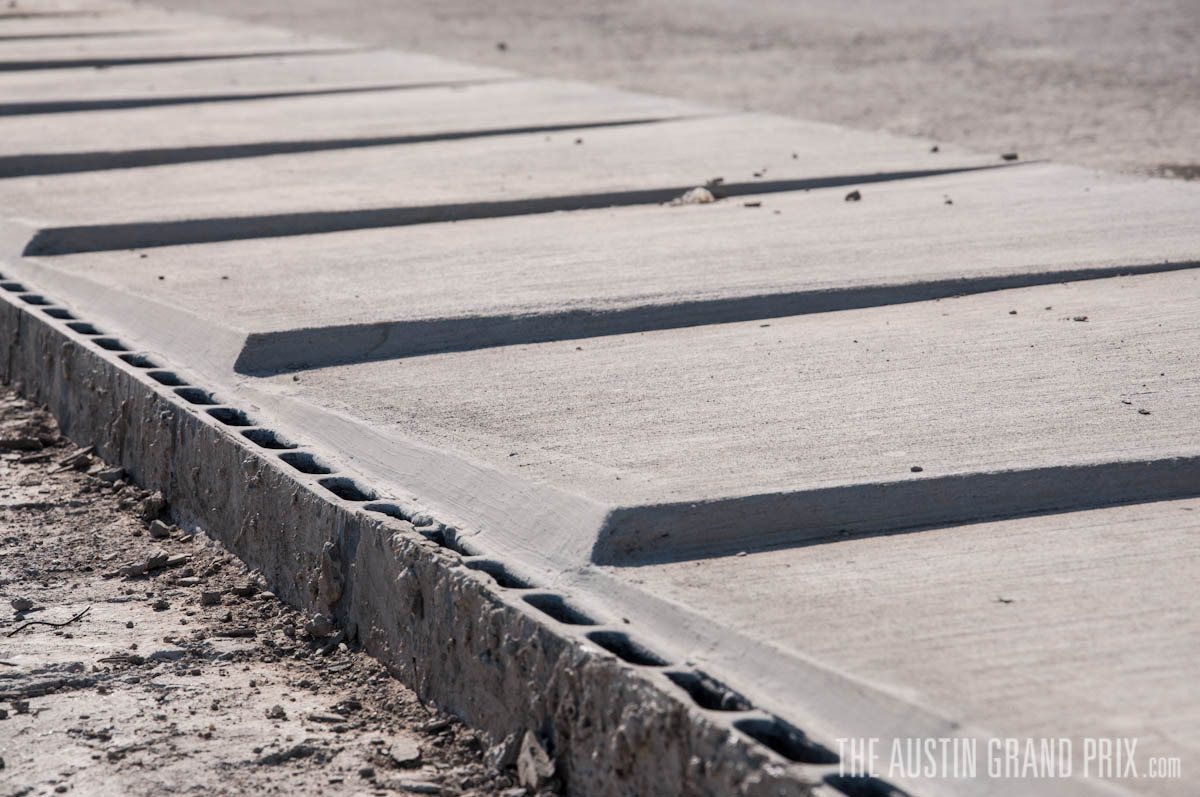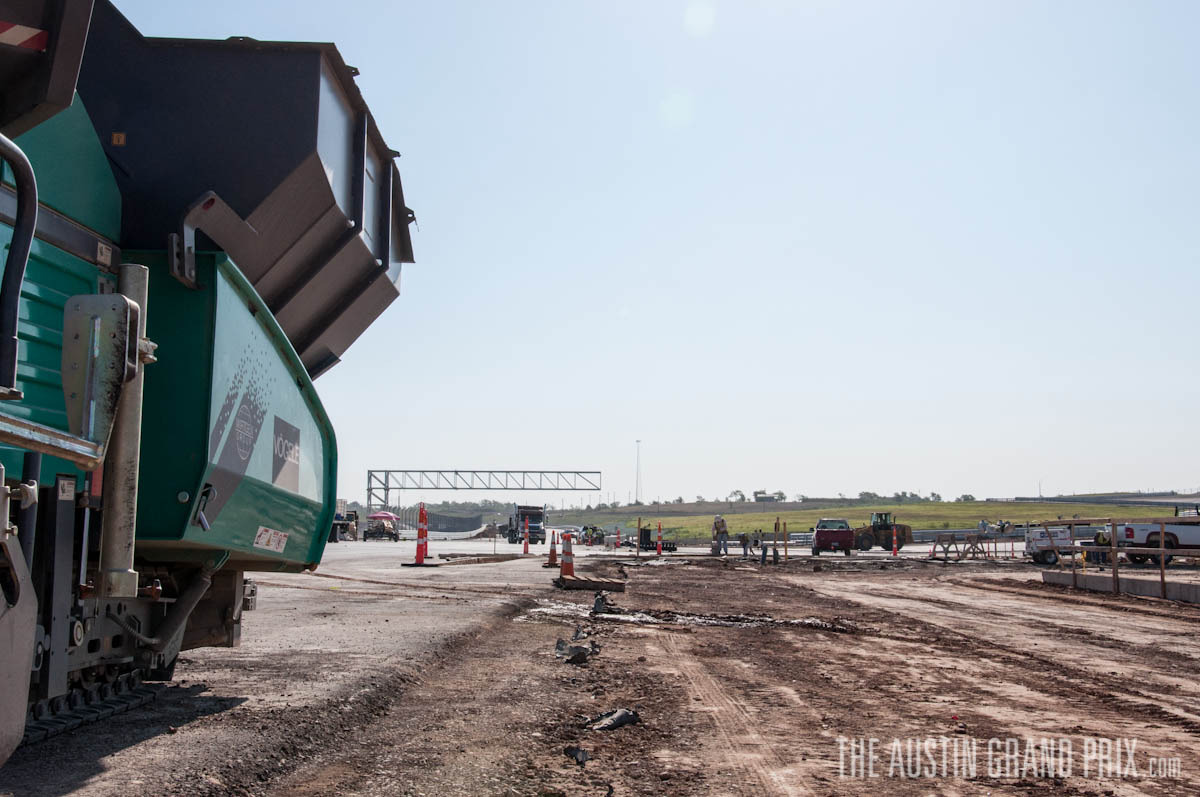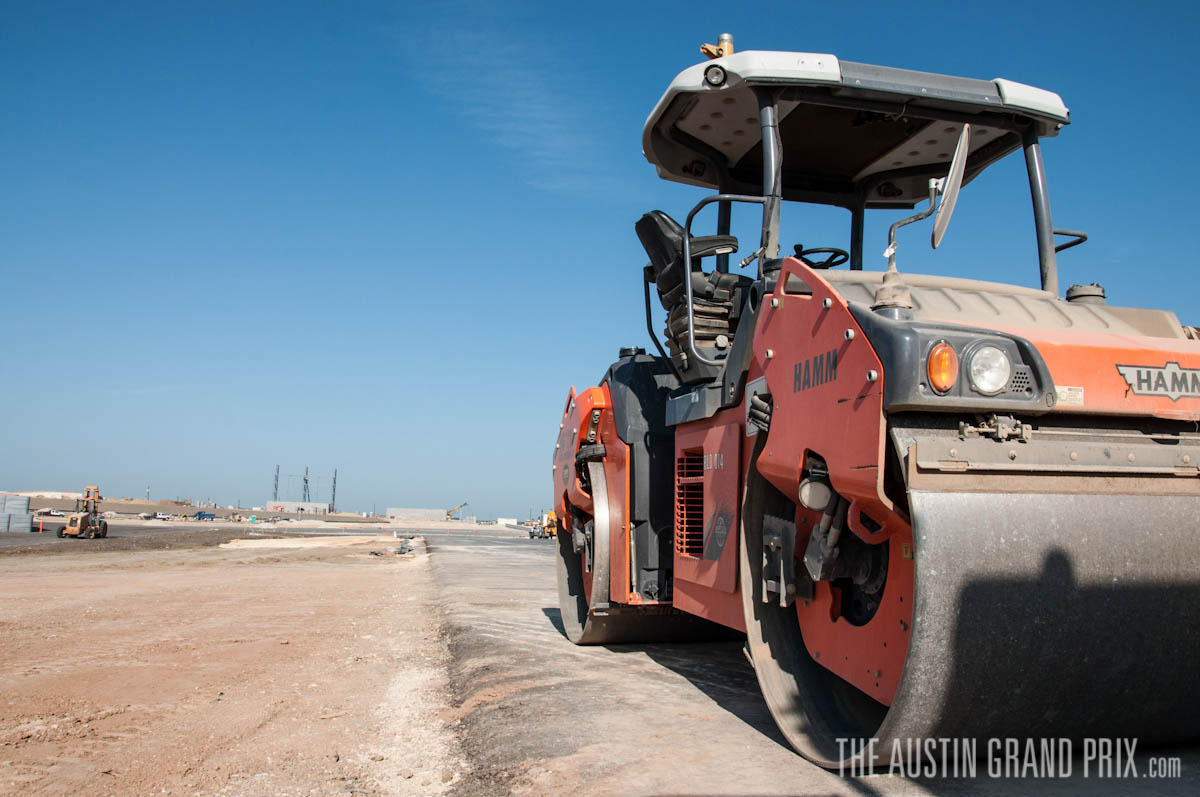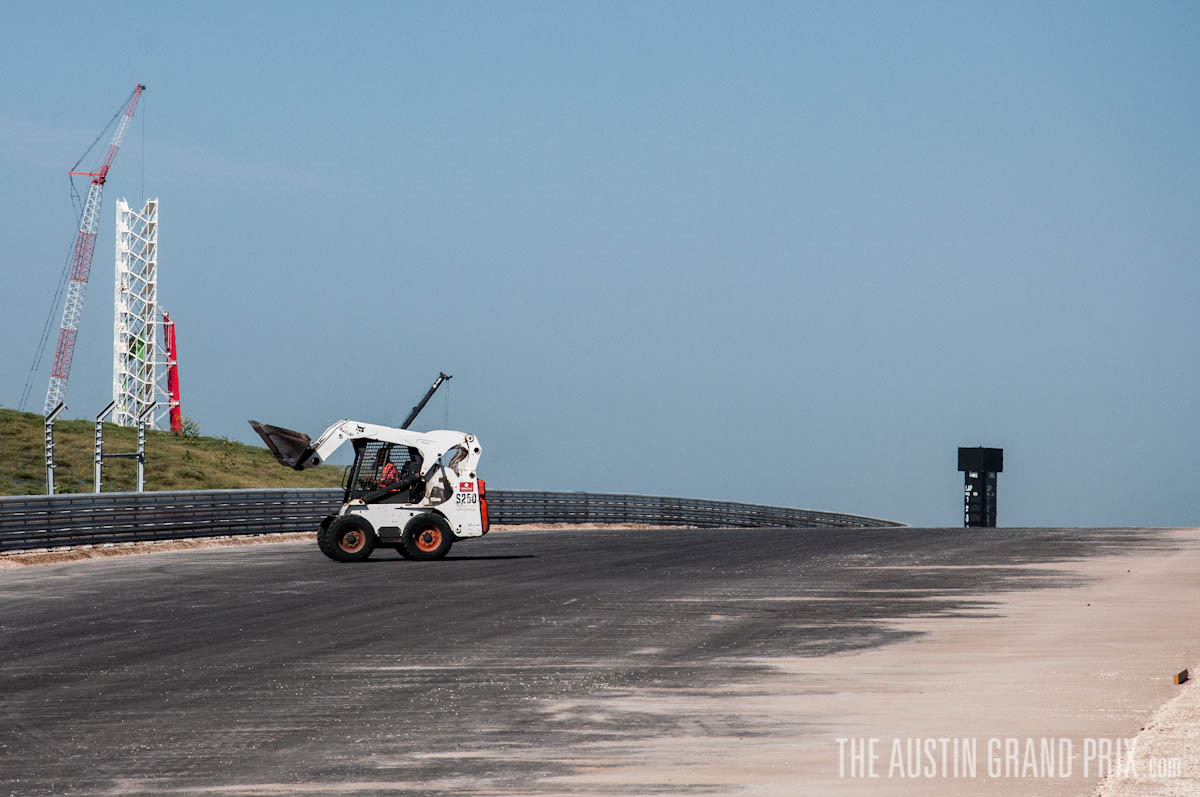 // Click on the photos above to see the full image gallery

In collaboration with Tilke GmbH, Austin Commercial will orchestrate this process, known as "echelon paving," with three to four machines running simultaneously. Each layer will require 7-12 days to complete and take around 60 workers, or almost 10% percent of the onsite crew. The echelon technique ensures a seamless track, free of any distortions and a perfect surface that will help Formula 1 and other racing series drive safely and achieve top performance.
Inspection of the track is scheduled for September 25, when FIA Safety Delgate and Race Director Charlie Whiting will return to Austin for a closer look at the surface and various safety components. According to Juilie Loignon, COTA Vice President of Public and Community Relations, all preparations are underway to ensure the circuit meets the intense specifications to host the Formula 1 race in November.
Need seats at Circuit of The Americas? Buy your USGP tickets from TicketCity.