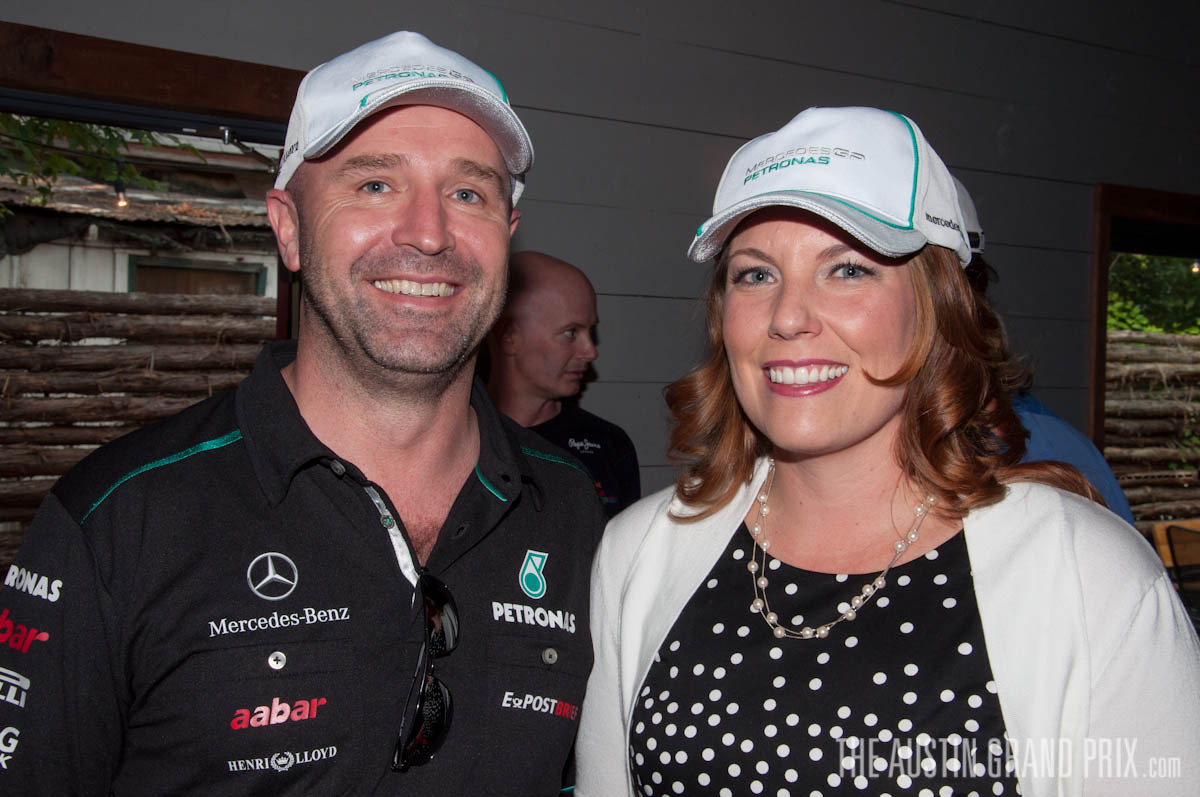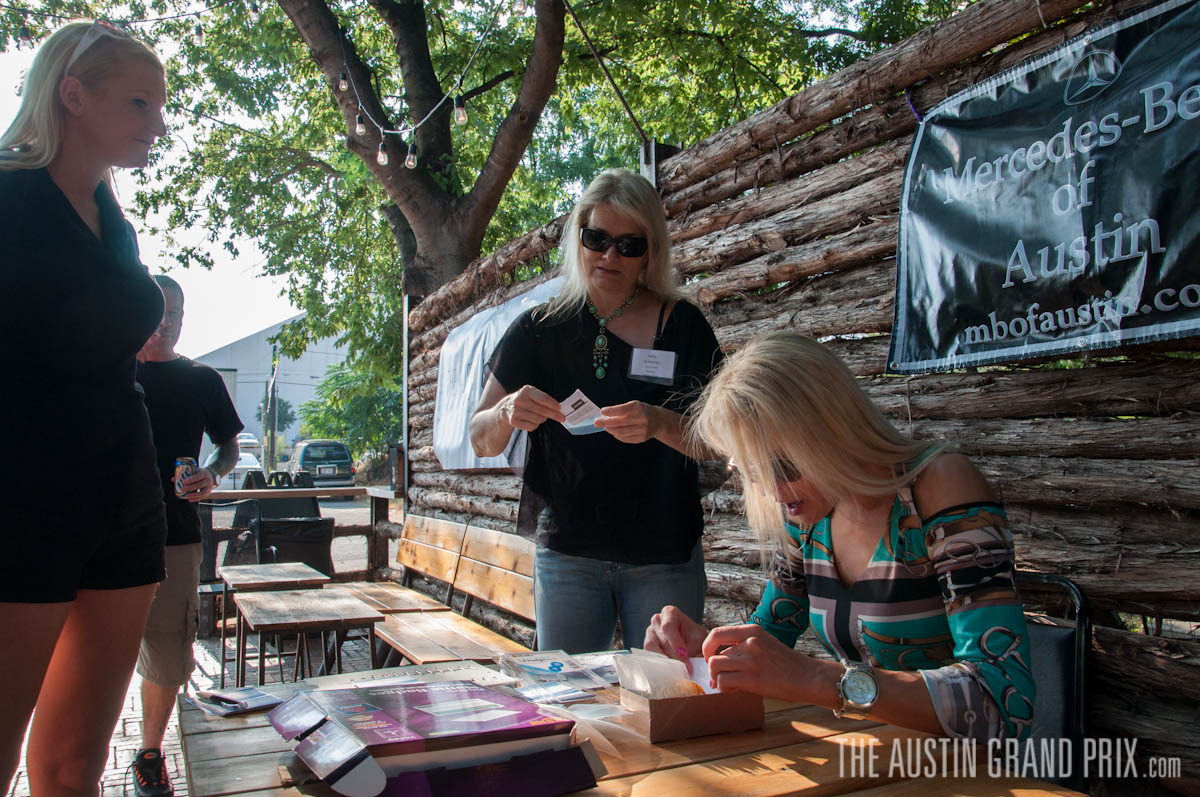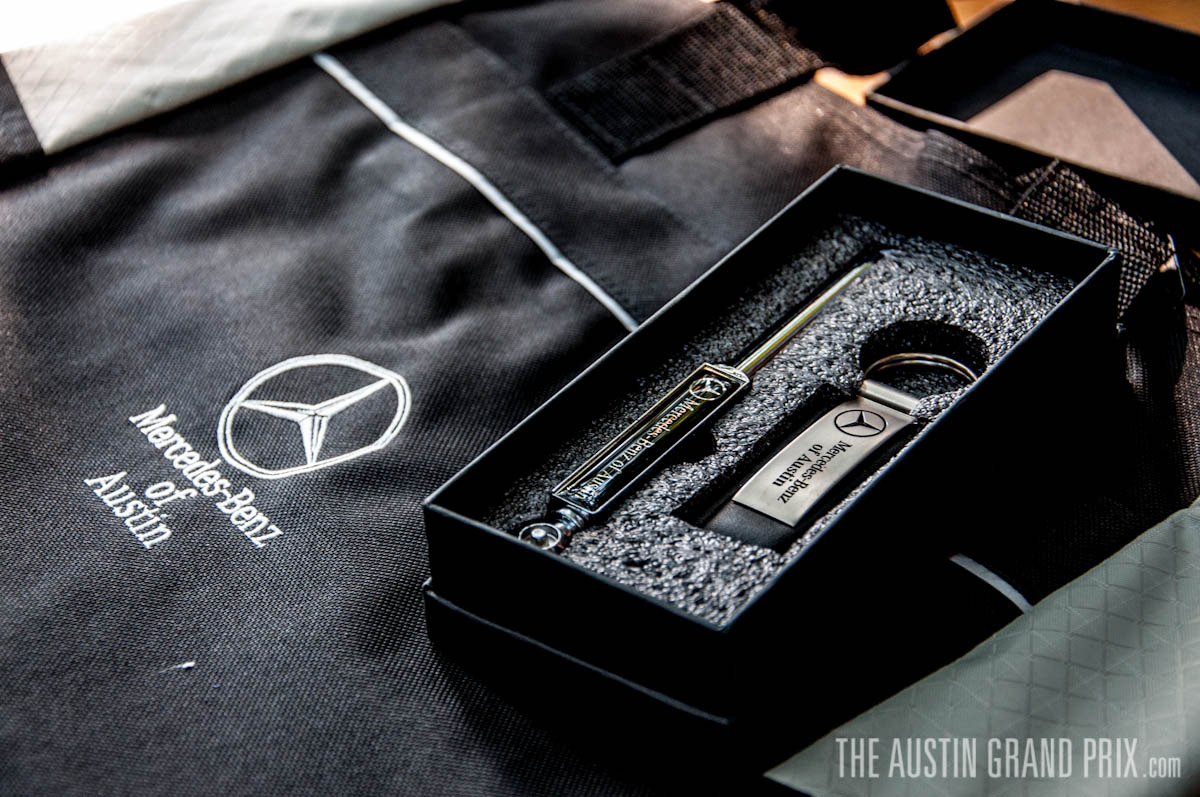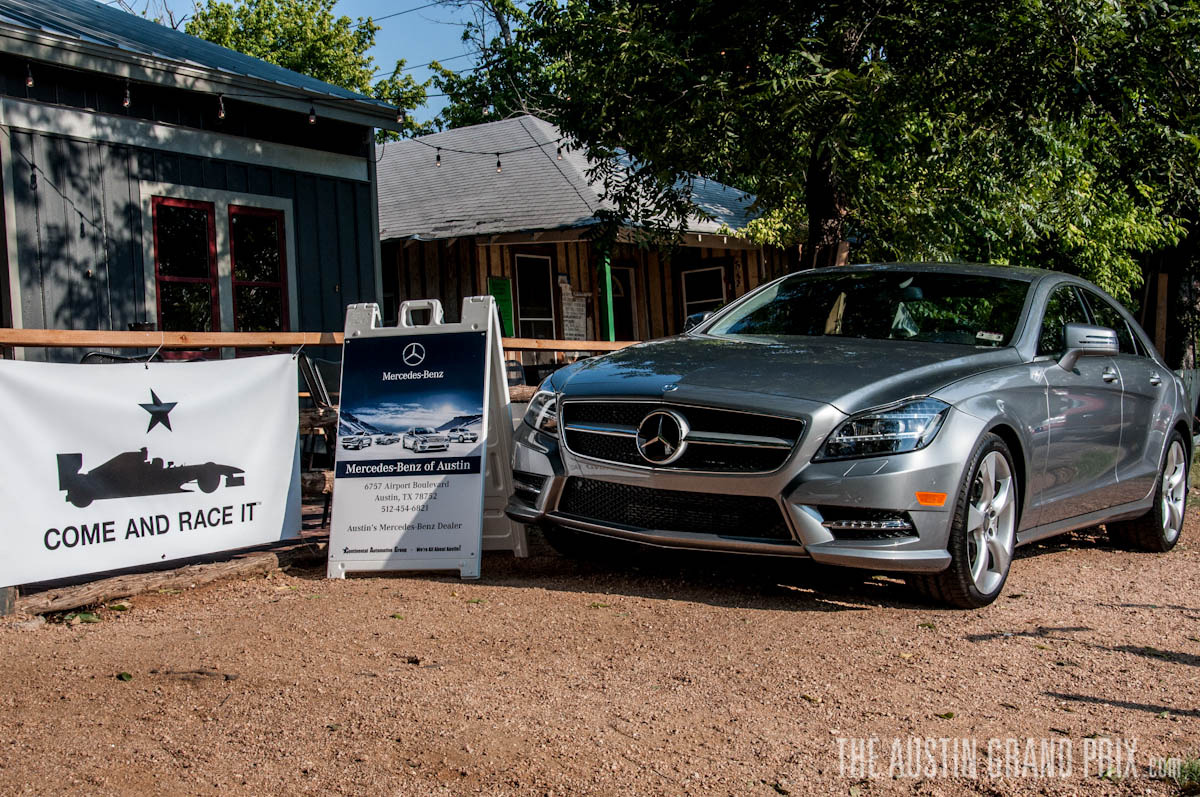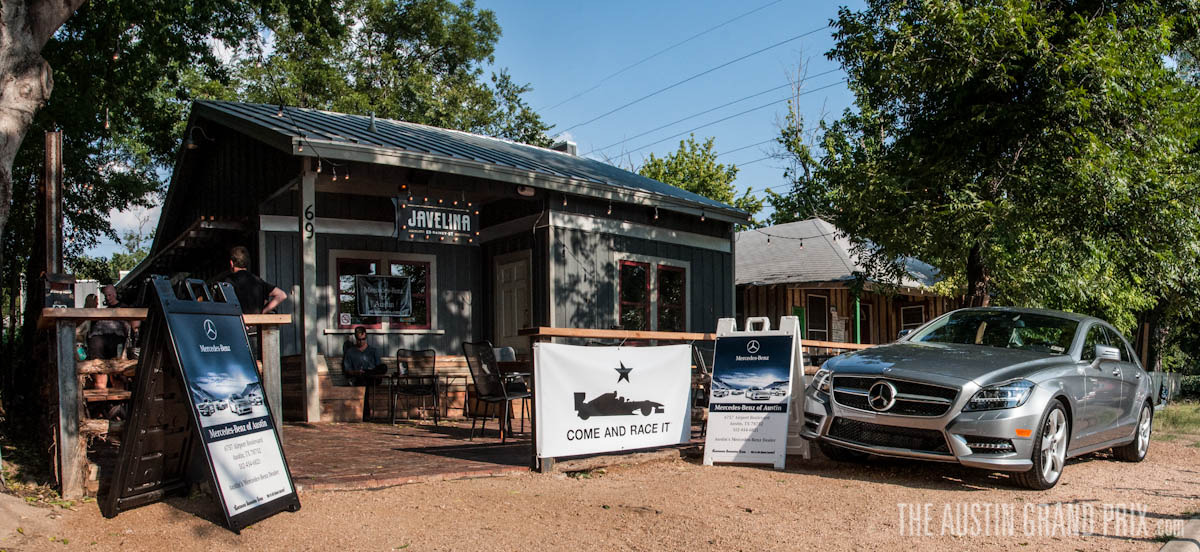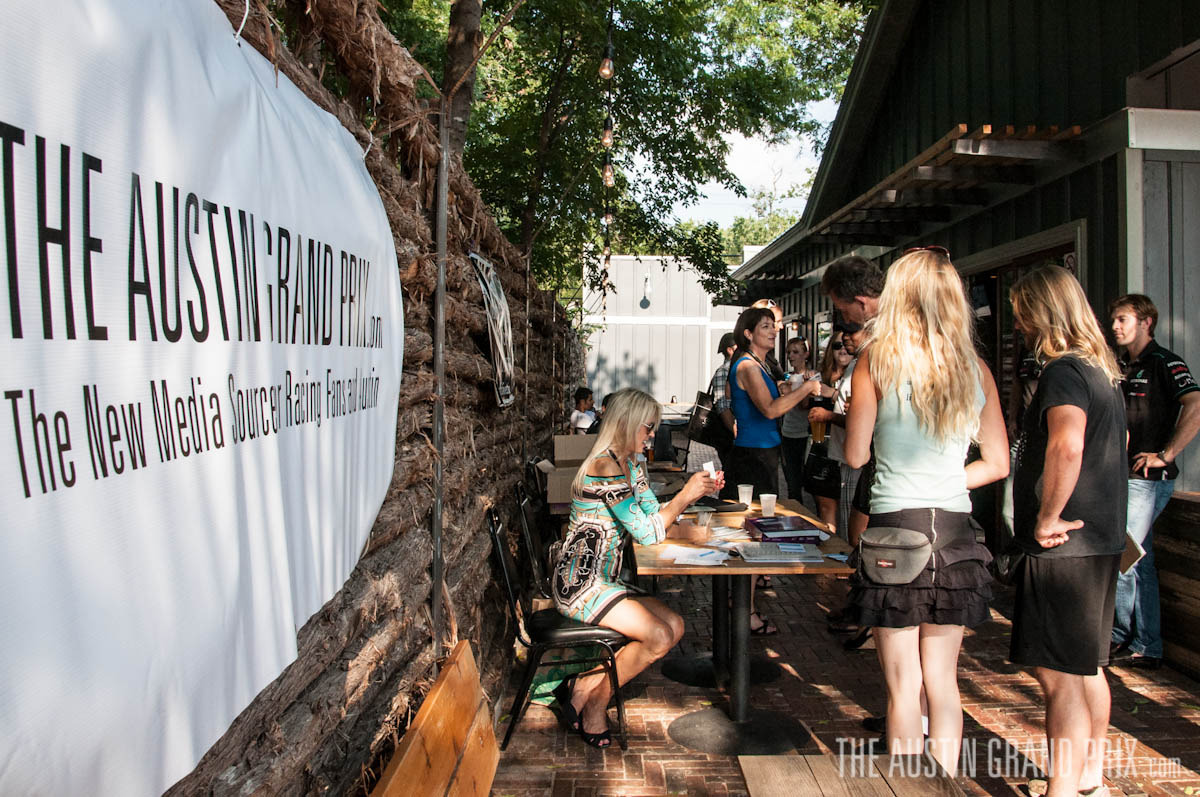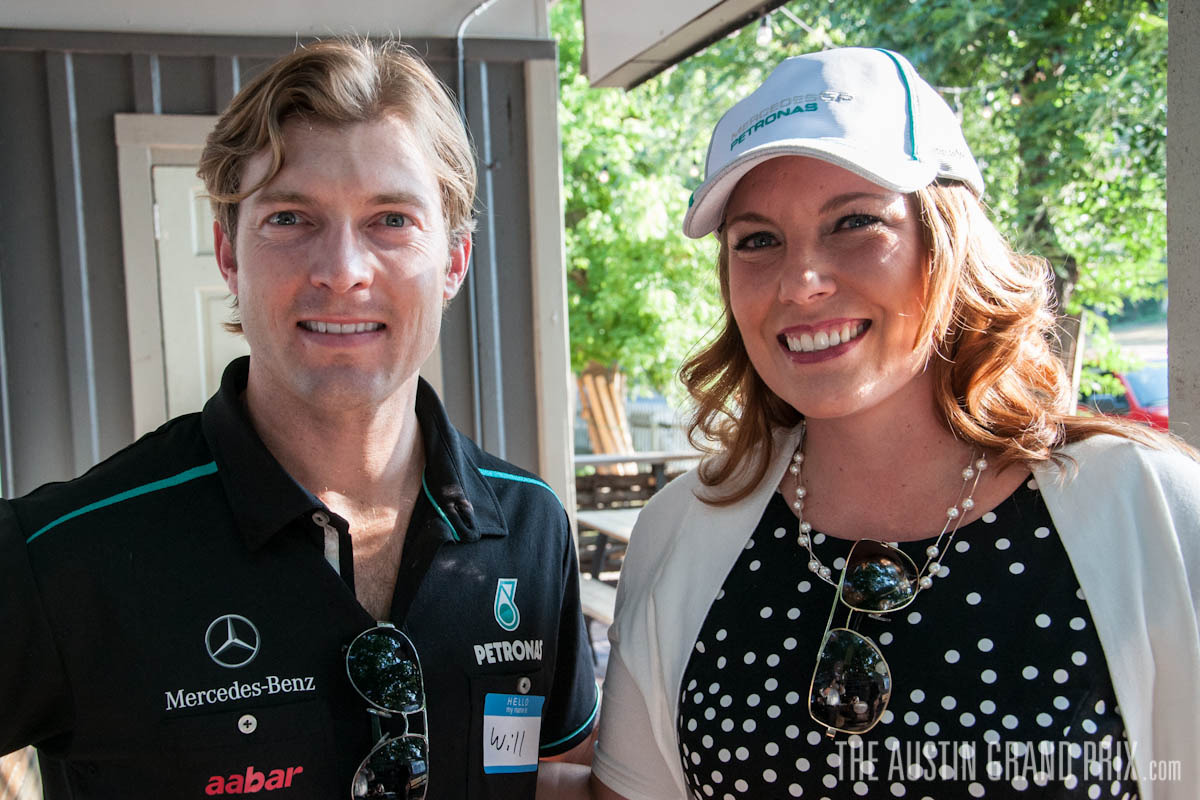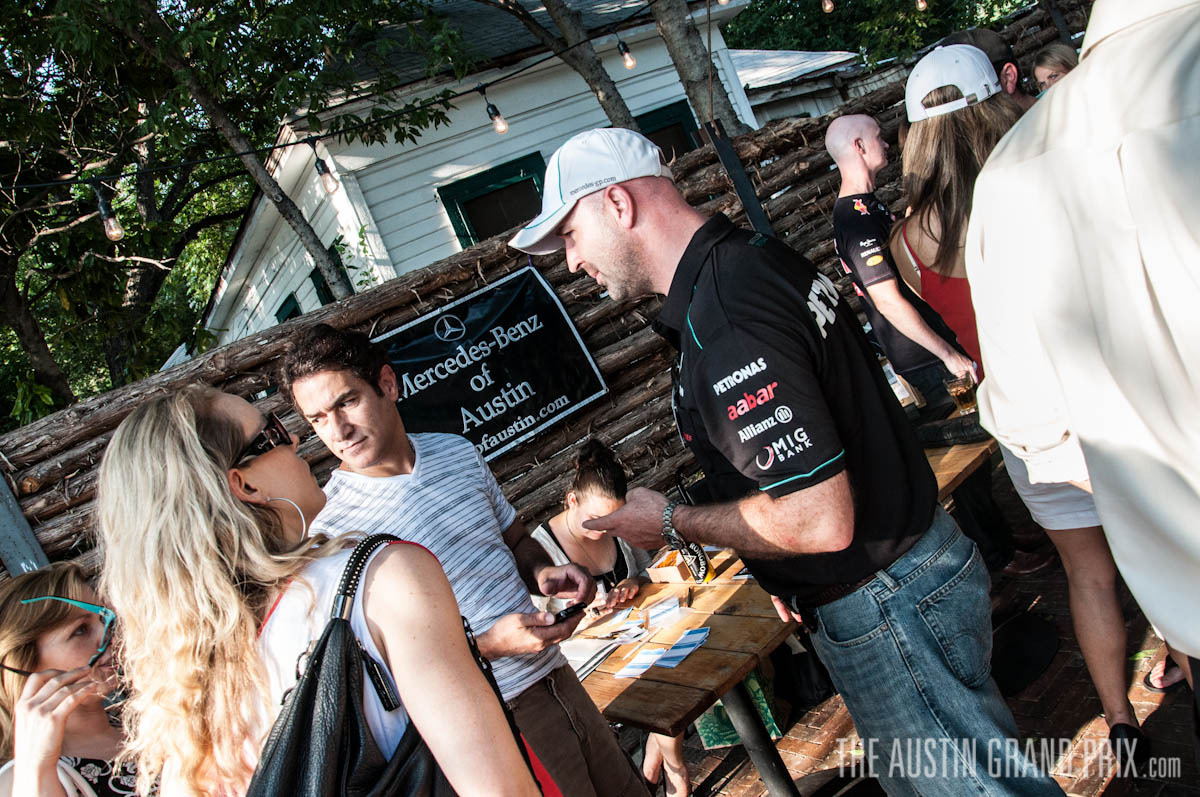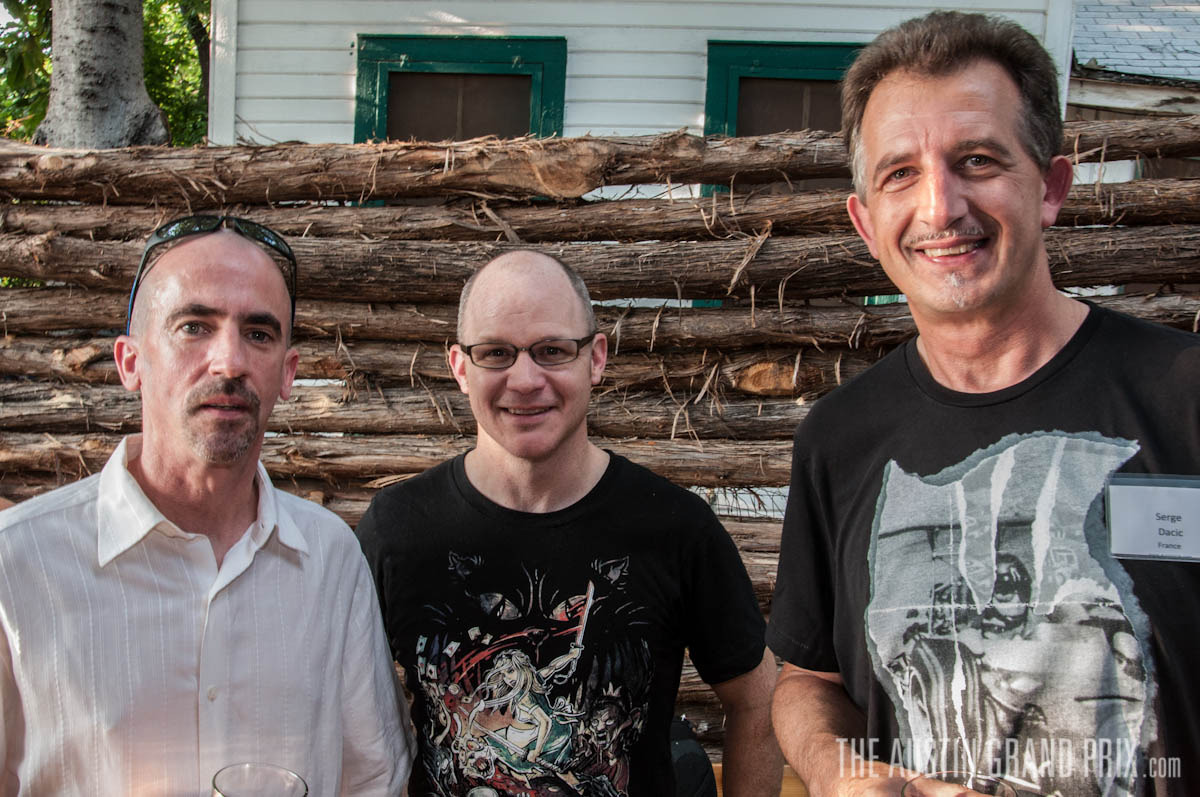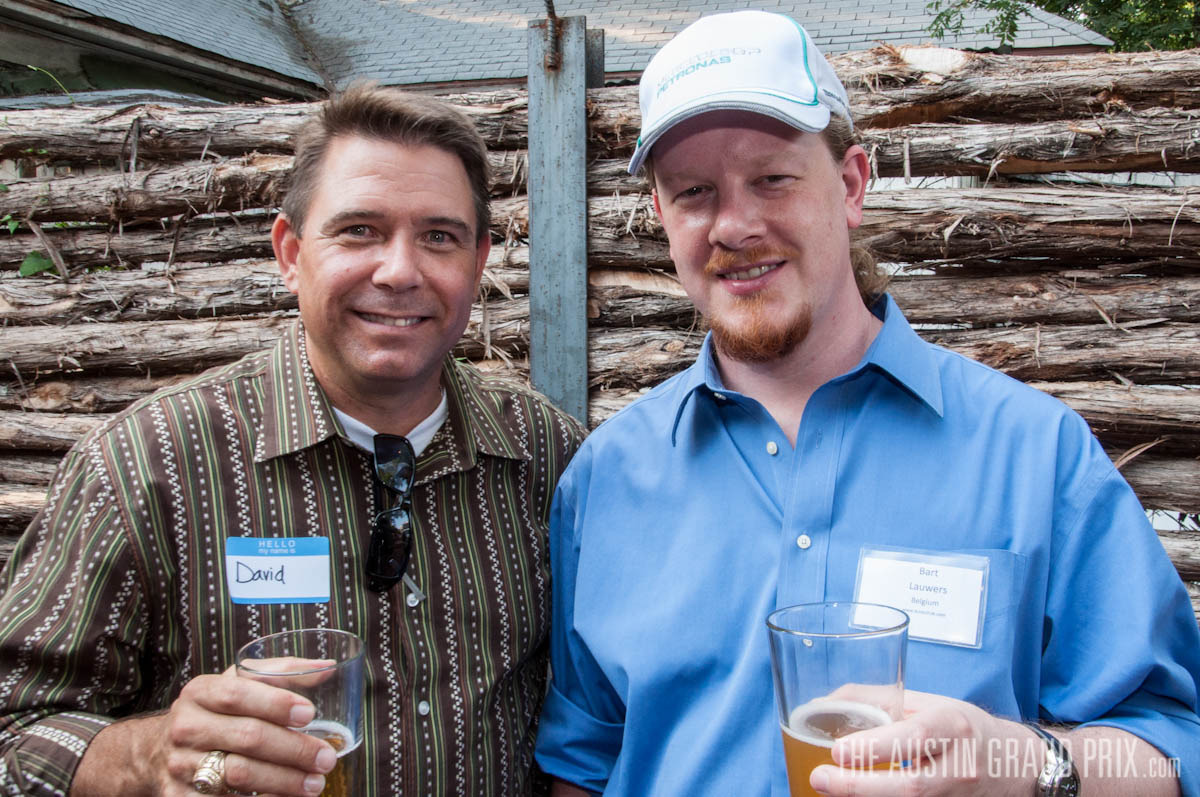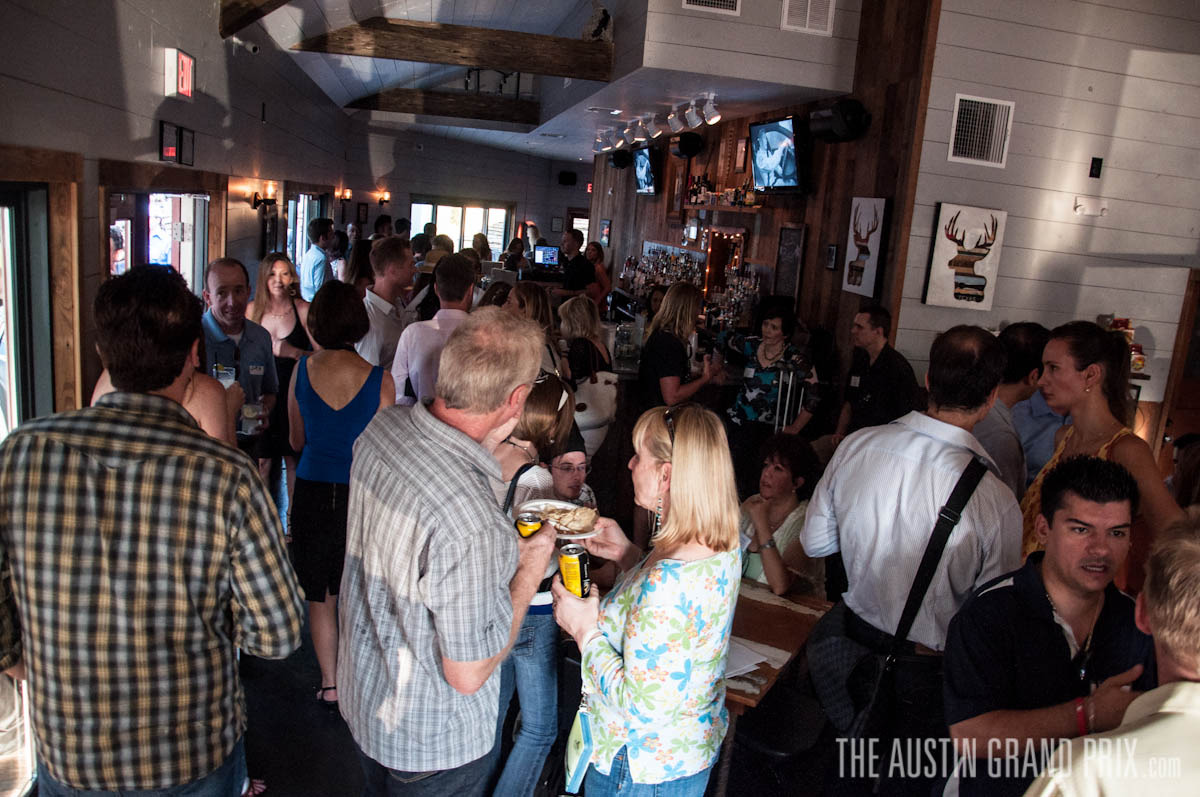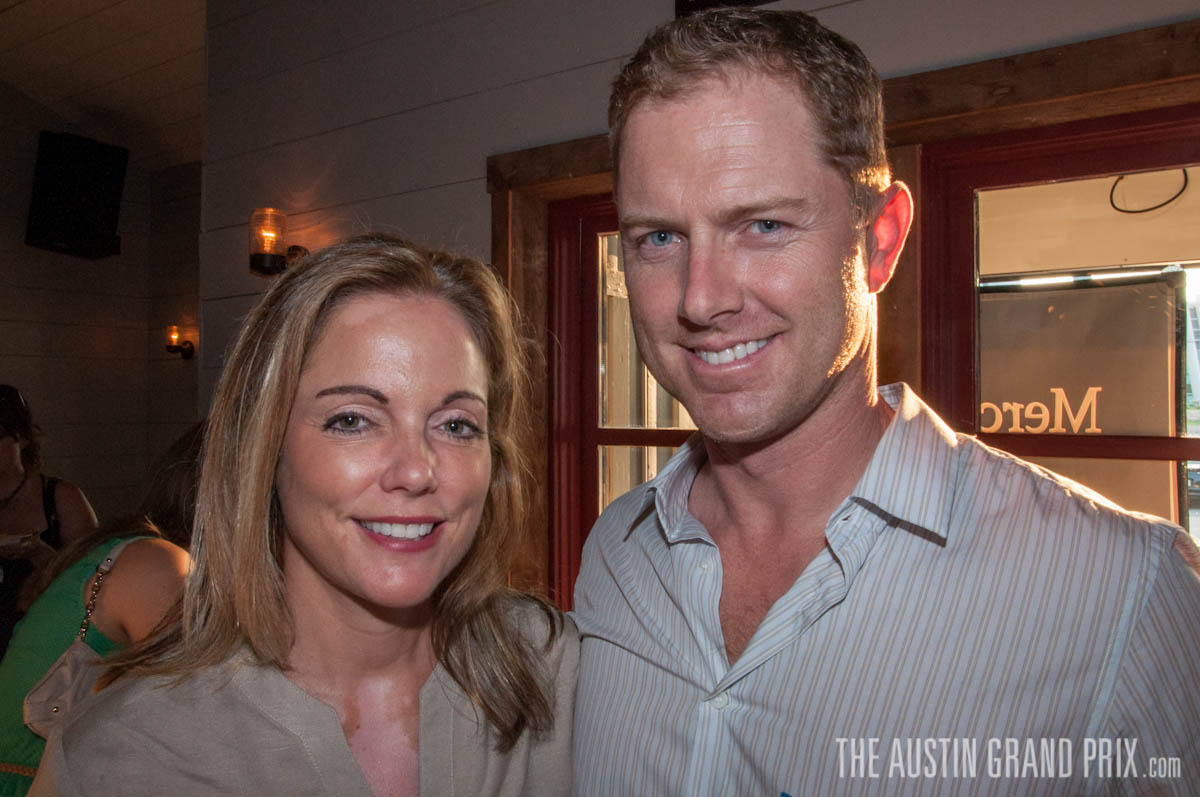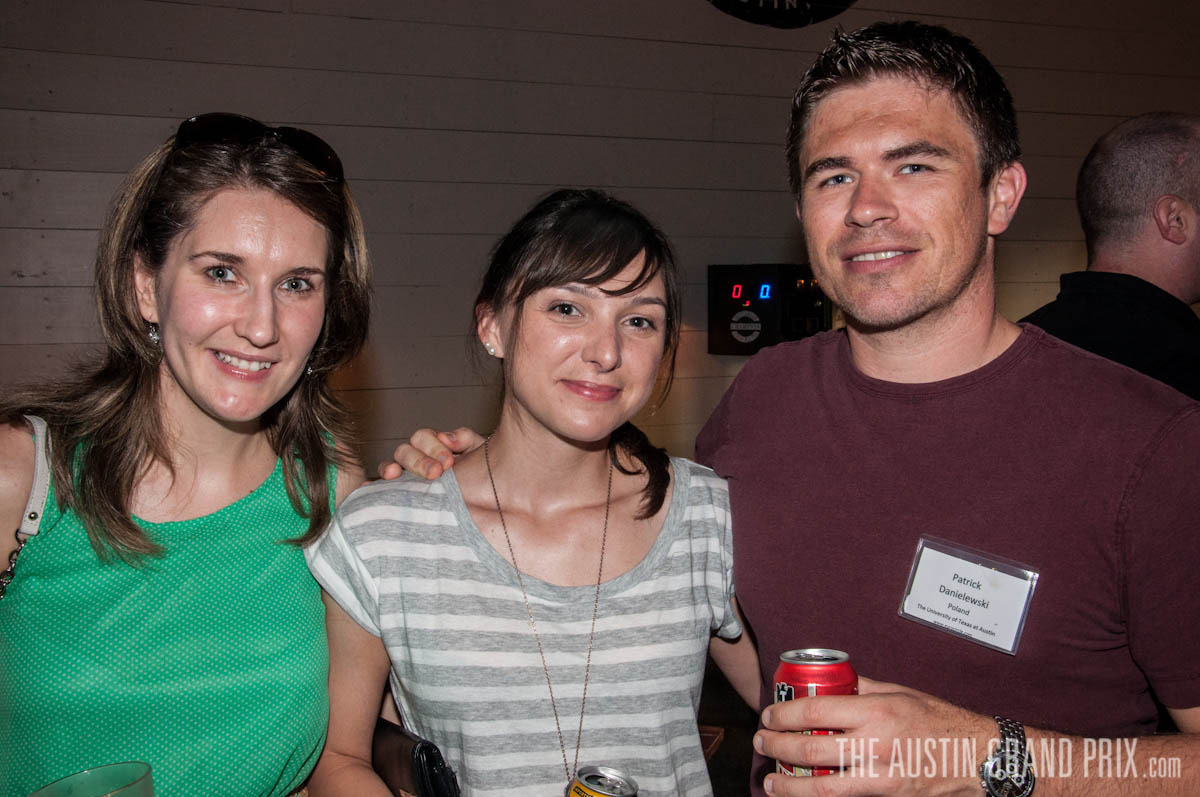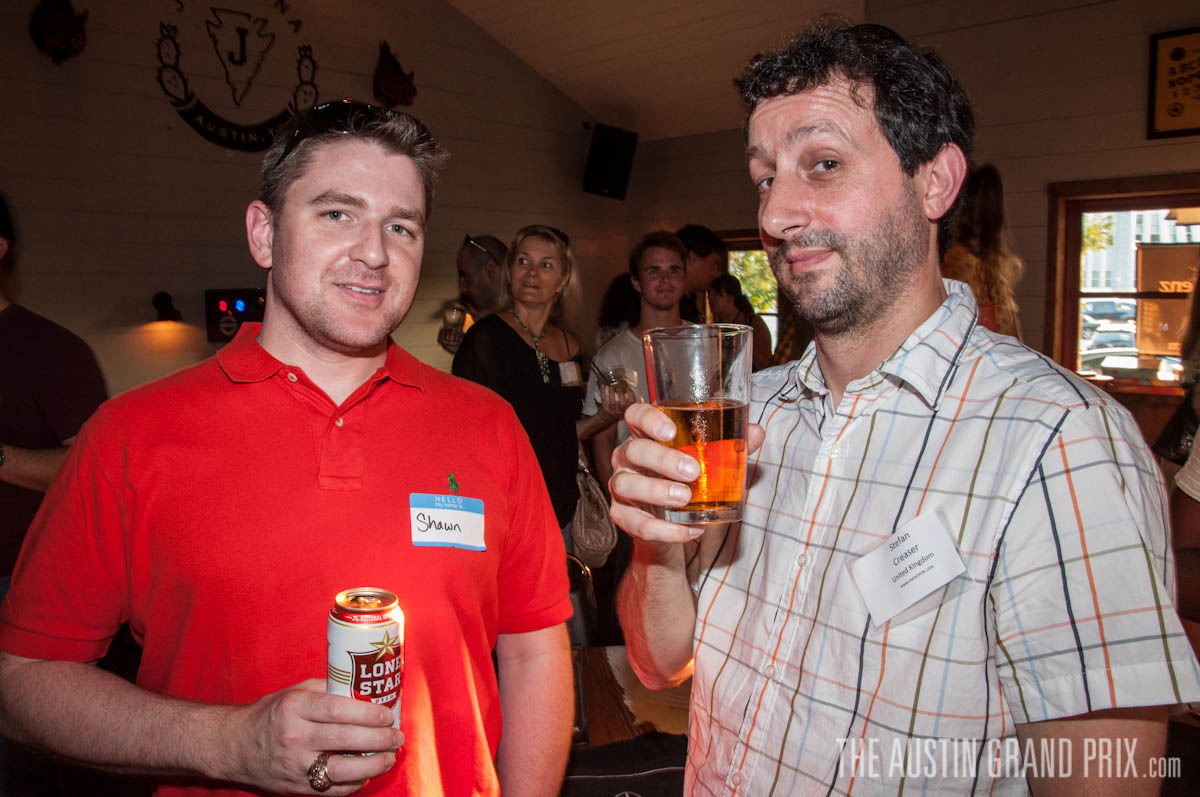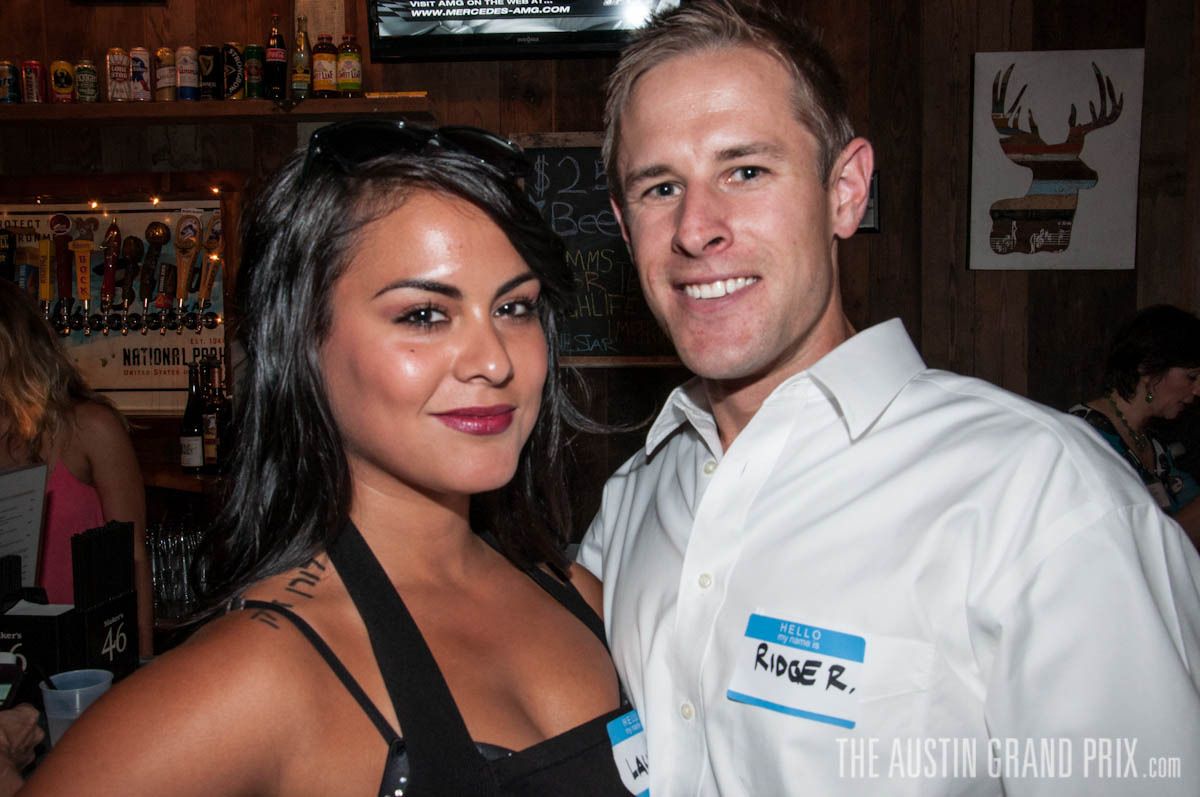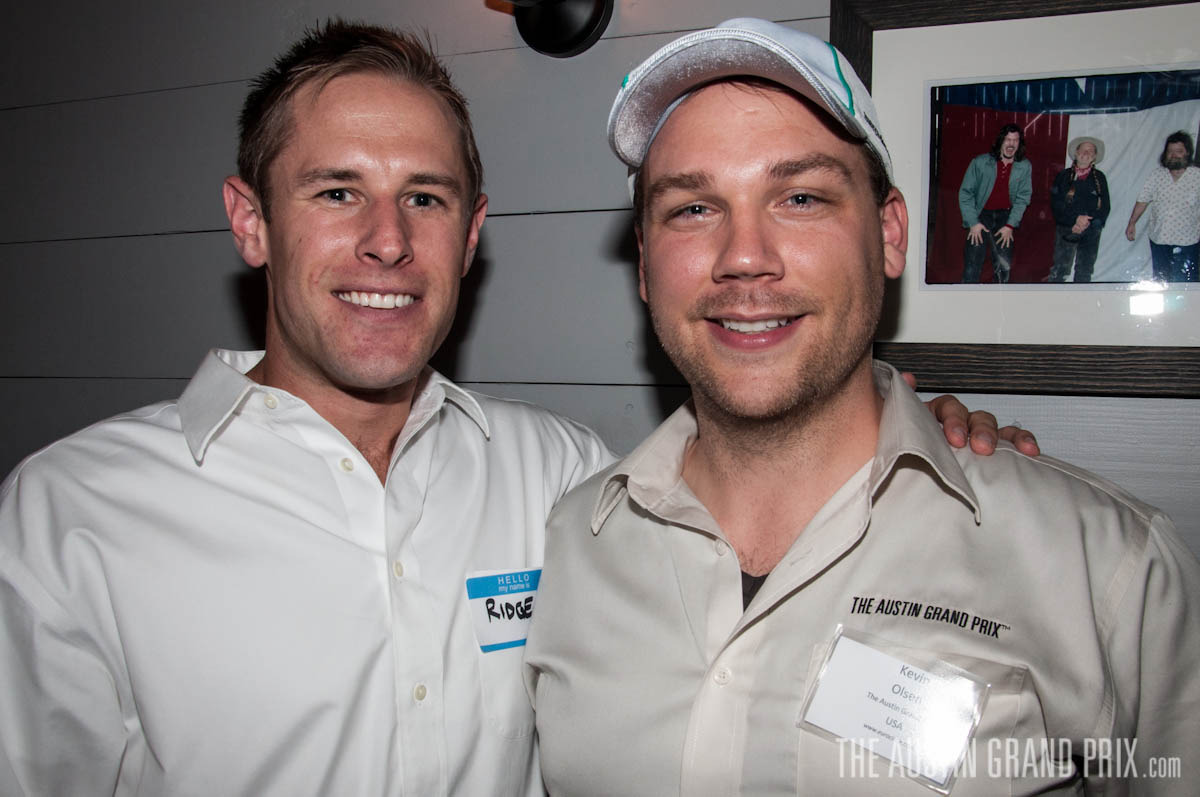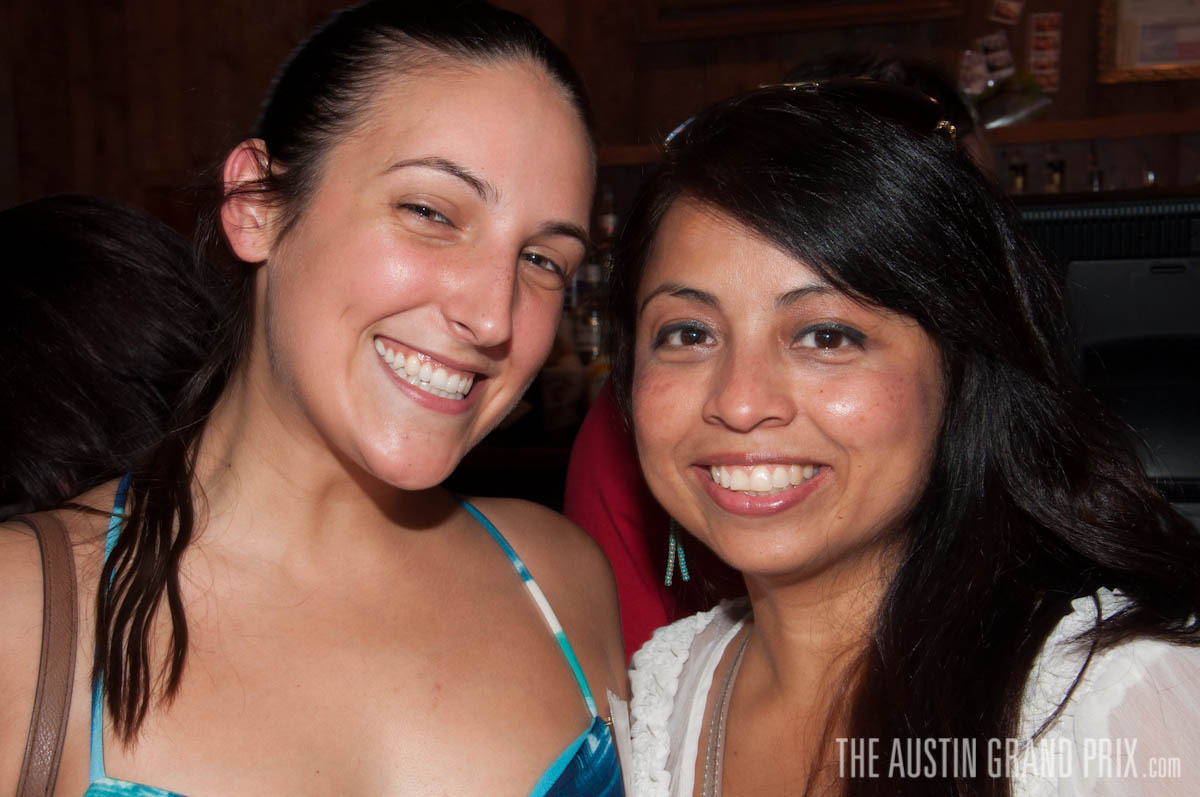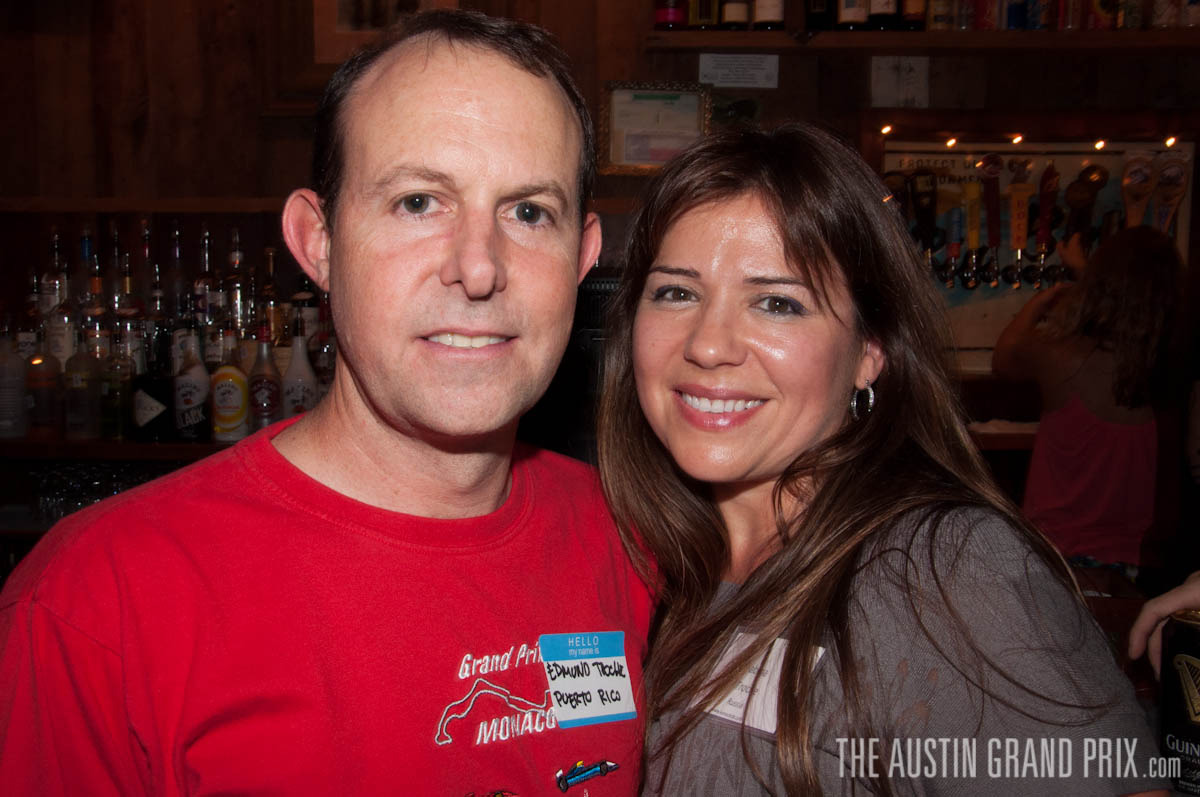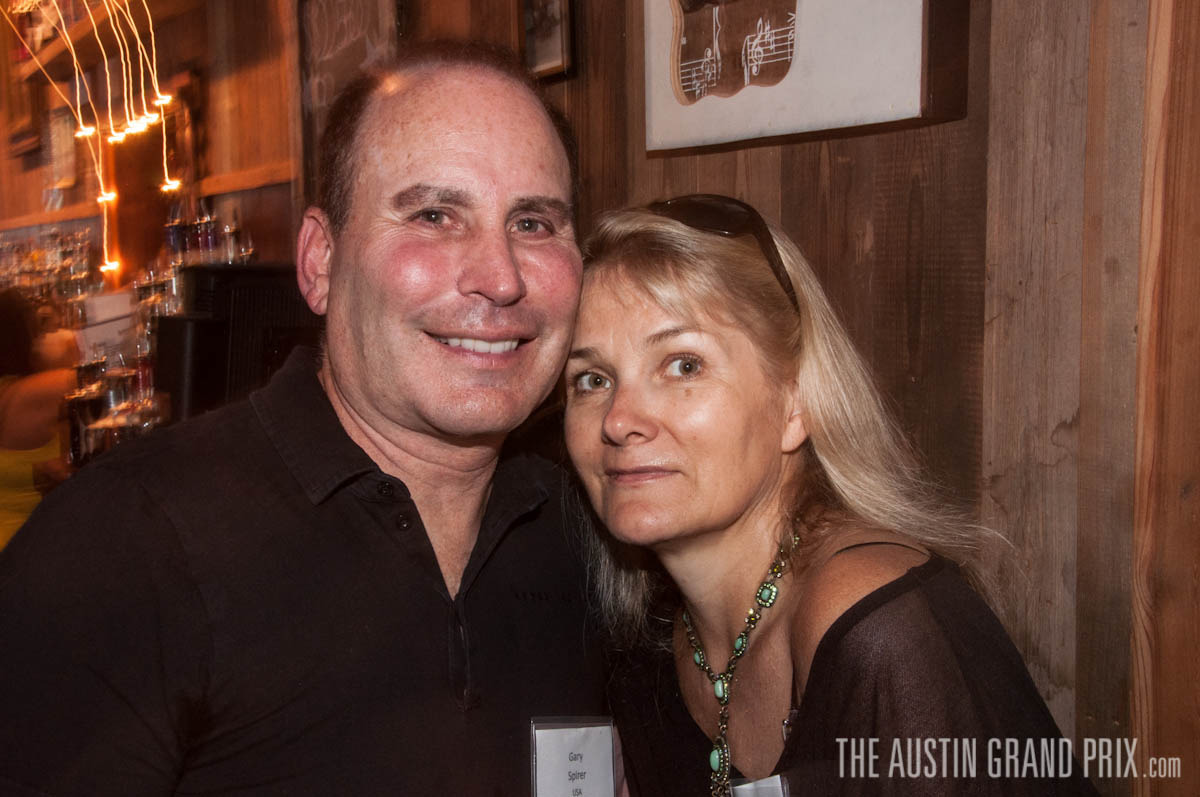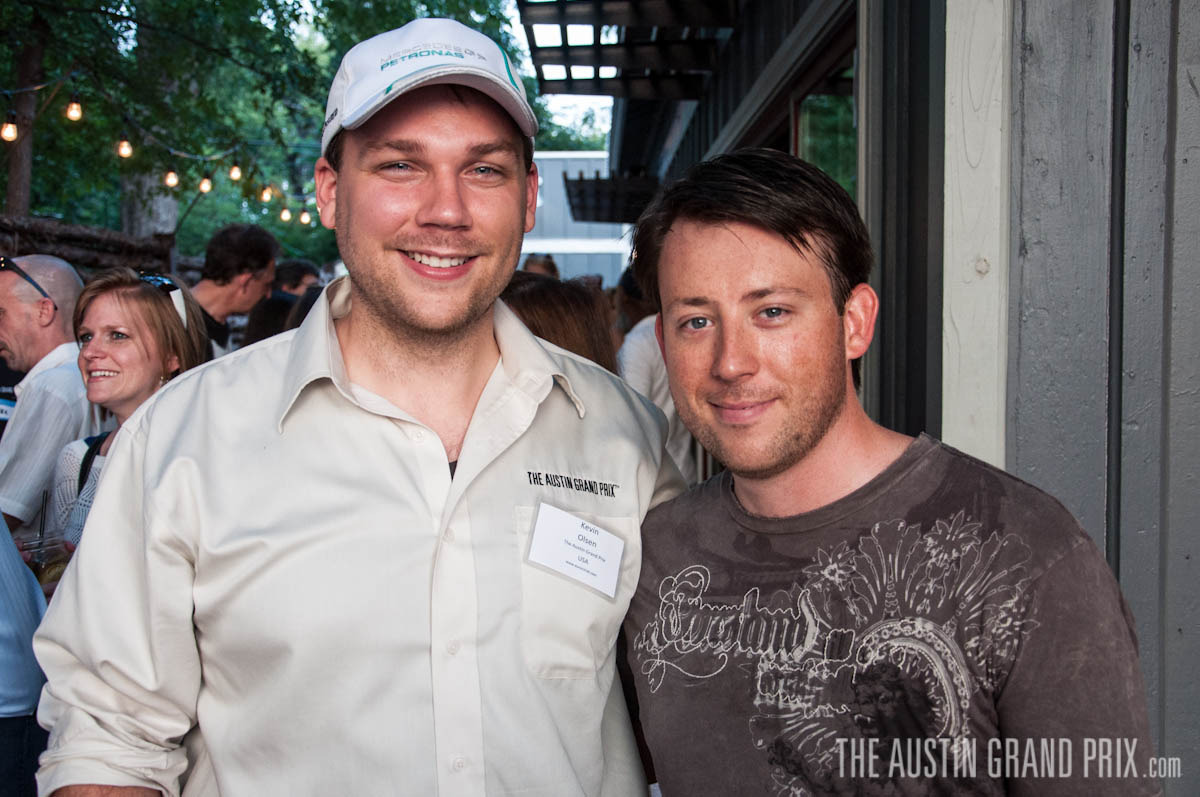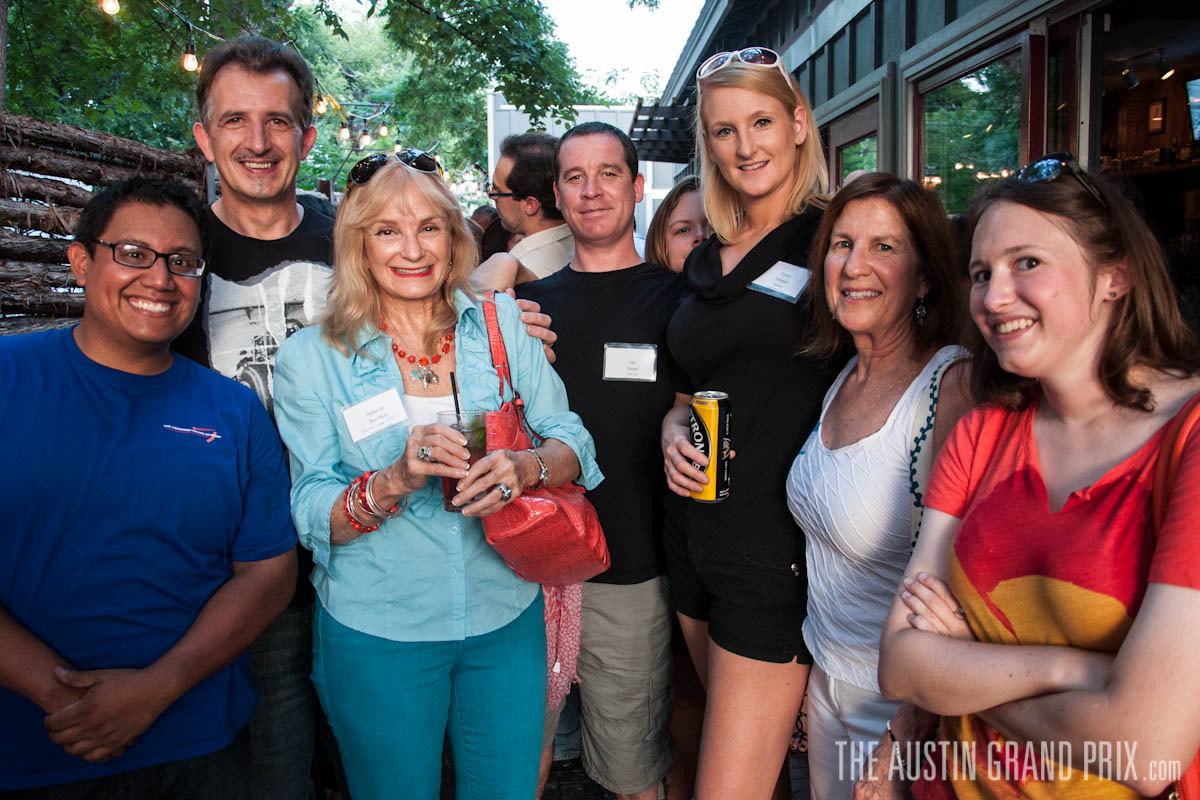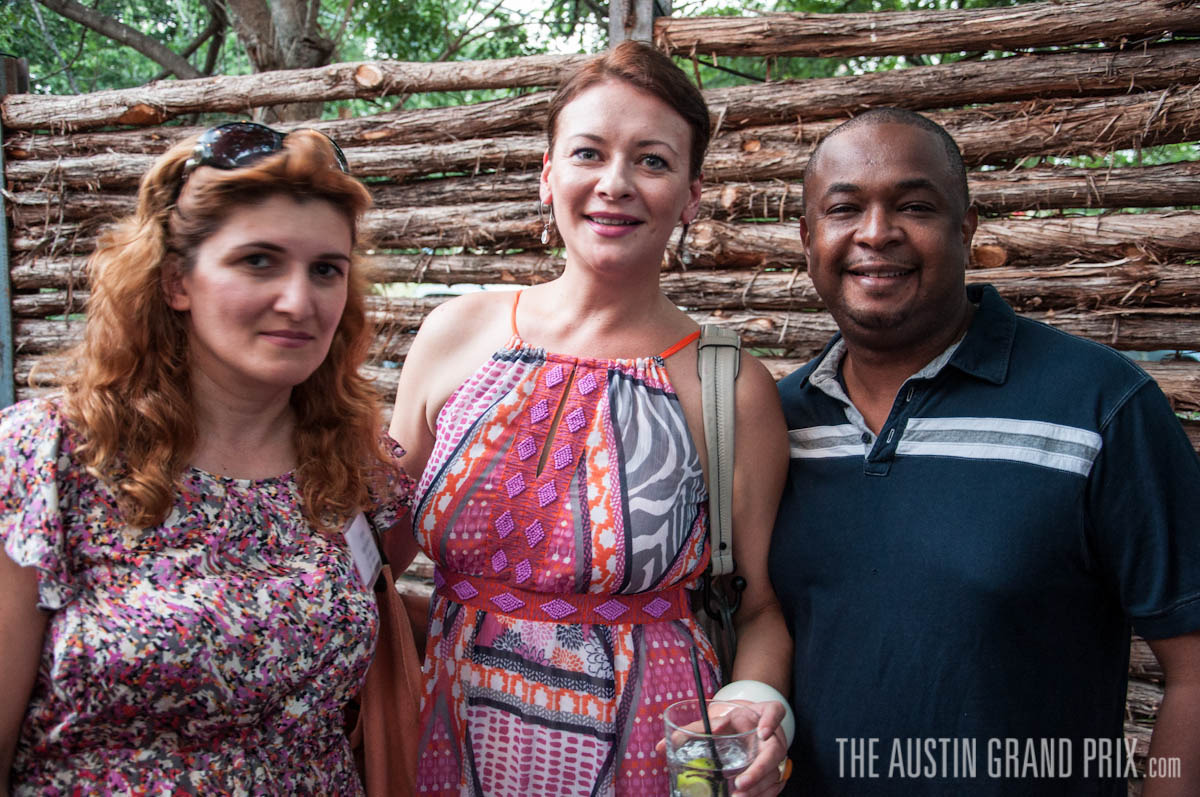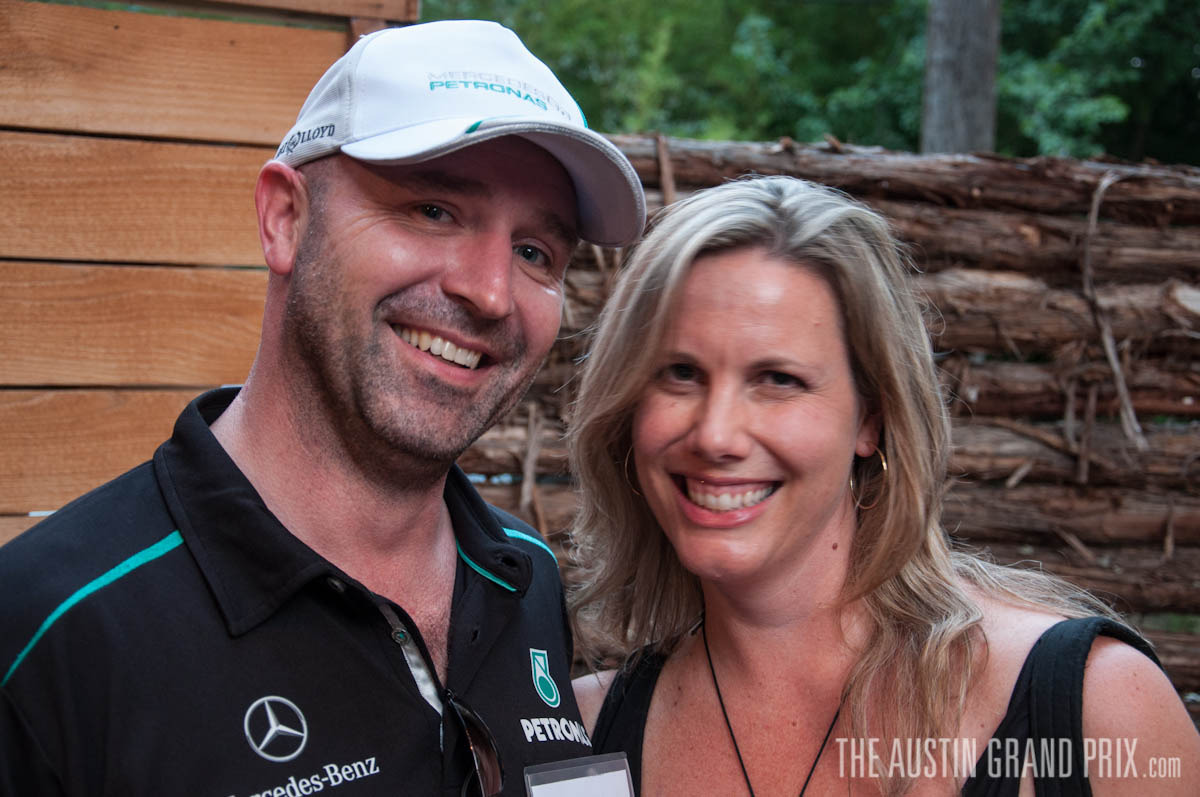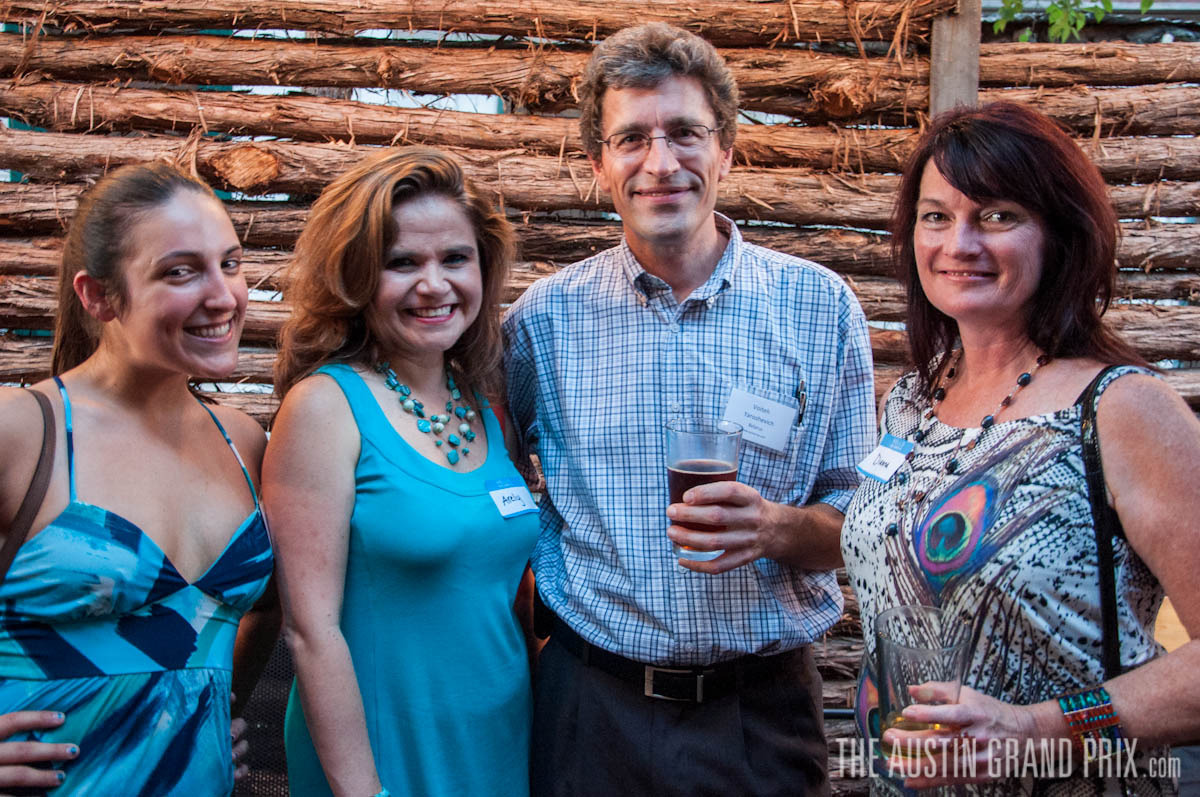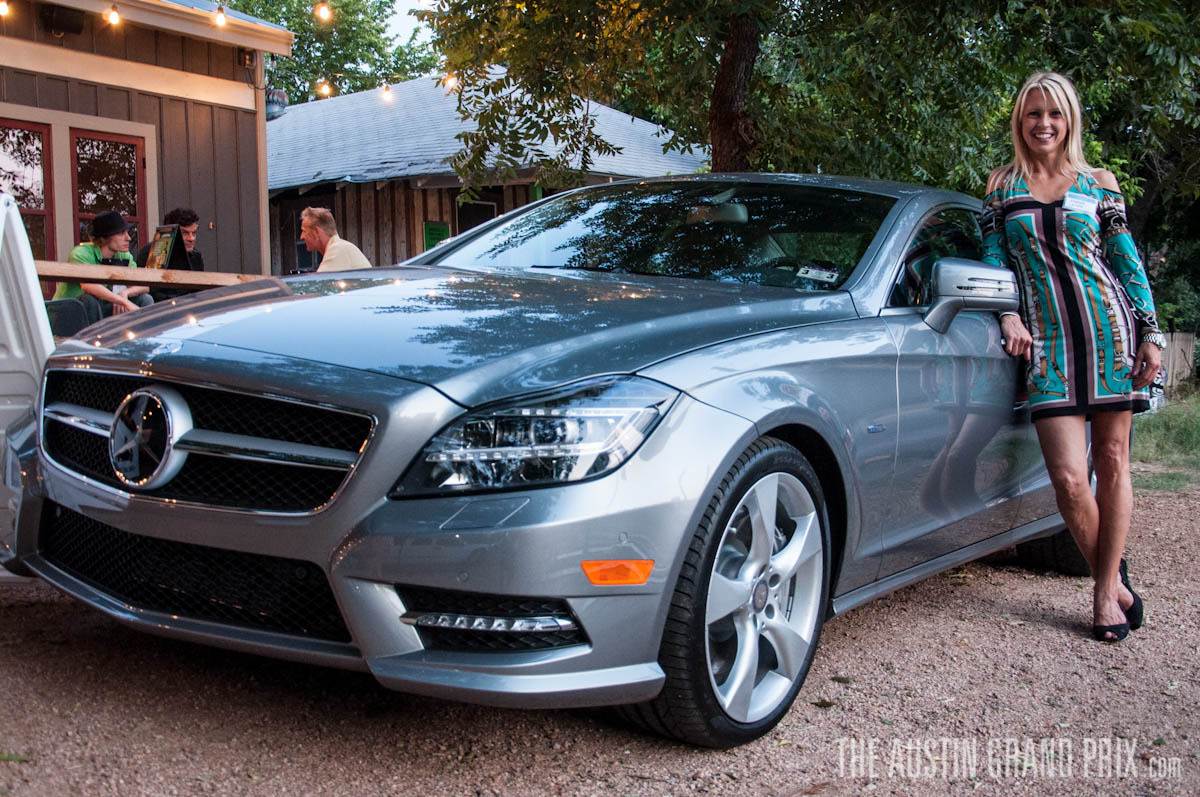 What do you get when you mix a hot new venue with a lively international bunch and one of the oldest automobile manufacturers in the sport of Formula 1? Another successful event creating buzz about Formula 1 and motorsports in Austin.
// Javelina
Javelina is the first restaurant to open up in a popular part of Austin - Rainey Street. This recognized historic district is now Austin's newest entertainment district, situated close enough to a highway (IH-35) but closer yet to Lady Bird Lake in southeast downtown. The majority of the bungalow-style homes have been renovated and repurposed as bars with food trailers sprinkled throughout the 120 acres, but when Javelina opened earlier this winter it became the latest laid-back Austin bar to offer cocktails uniquely paired with in-house prepared bites.
What makes it uniquely Austin is its ample patio space: lining the lot line is a very rustic, very Austin untreated mesquite wood fence, lined with just the right amount of twinkle for hot Texas nights. Speaking of heat, even though we hit 100' F as guests started to arrive at 6:00 PM, the conversation, crowd and vibe was so great it wasn't a point of contention. An equally inviting indoor space provided relief for guests until the sun set, with a newly installed shuffleboard table providing entertainment for guests.
Javelina prepared light hors d'oeuvres and offered a $5 "F1 Burger" (or veggie burger) for the event, but one of my favorite stories from the night comes from Adam Moorehead of Legion Firearms. He joined a table of guests and started learning about the dynamic international makeup of the group. Adam prepared a plate with chips and queso - a Texas staple - and others at the table did not know what queso was. Adam took advantage of the opportunity to introduce the group to the melted cheese appetizer that is served in nearly every restaurant in Texas, especially of the Tex-Mex variety, and they (of course) loved it! This is a small example of friendly Texans sharing and teaching others, this time over food.
With queso and cocktails flowing, Javelina's General Manager, Carlos Gacharna, noticed everyone having a good time. He said it was great to see all the name tags with countries from all over the world.
// EuroCircle
That's a unique feature of EuroCircle events that many enjoy: Kaisa Kokkonen, who is originally from Finland, founded EuroCircle in New York in 1999 and is now an Austin resident, prepares the nametags which list the guest and their country of origin. This proves to be an instant conversation starter as you quickly get a sense of the true diversity of the crowd. Guests easily connect with others by reading the country listed on their nametag and greeting each other in their native language.
You may recall we joined forces with the largest networking group with an international influence a few months ago. We had such a positive experience that we wanted to do it again, and this time we invited a new partner to join us to make the connection to motorsports even more apparent.
// Mercedes Benz of Austin
If you're an F1 fan you are already familiar with Mercedes' involvement in Formula 1 - the Mercedes AMG Petronas team had a great showing at last week's European Grand Prix in Valencia, Spain. Arguably the most well-known F1 driver of modern day, Michael Schumacher, completed his first podium finish since returning to the sport in 2006 after a short retirement. His teammate, Nico Rosberg, won this year's Chinese Grand Prix, took second place in Monaco, and is currently 5th in the Formula One World Championship with a total of 75 points.
For Austinites not yet familiar with Mercedes AMG, the event proved to be another experience to teach others in a social environment. Patrick Van den Nieuwenhuysen of Mercedes Benz of Austin provided the hosts with stylish white, turquoise and silver Mercedes AMG Petronas hats (team colors) so guests could easily identify us among the lively crowd. Our helpful event ambassadors, Jenny Tynes, Mike Boone, Allison Berguin and Mike McKinnon greeted guests at the entrance and mingled throughout the night while sharing their working knowledge of motorsports with fans of every experience level. They also distributed Mercedes' gifts of embroidered bags, key chains and tire pressure gauges to guests which were appropriately themed for the event.
Patrick also invited Will Hardeman of Continental Automotive Group to experience his first EuroCircle event and showcase one of the slickest cars on the road right now - the Mercedes E Class. Javelina had a perfect space in front of the raw-mesquite fence out front to position the car for guests to check out on their way in to the event. It also proved to be an opportunity for passersby to peek in and join us.
Thank you to Mercedes Benz of Austin for providing the light hors d'oeuvres and goodies for our guests and Javelina Bar for hosting us for the evening. We'd also like to thank Mike Boone and Jenny Tynes for welcoming the 200+ guests and Kaisa Kokkonen and Allison Berguin for insuring EuroCircle Austin members came out and enjoyed the evening.
// We look forward to seeing everyone at our next event!