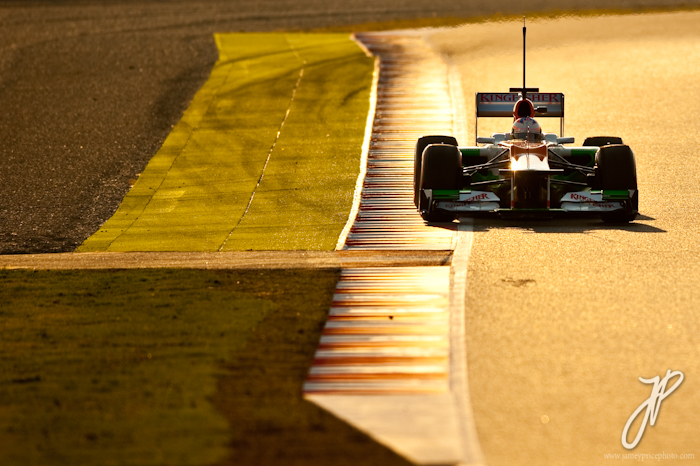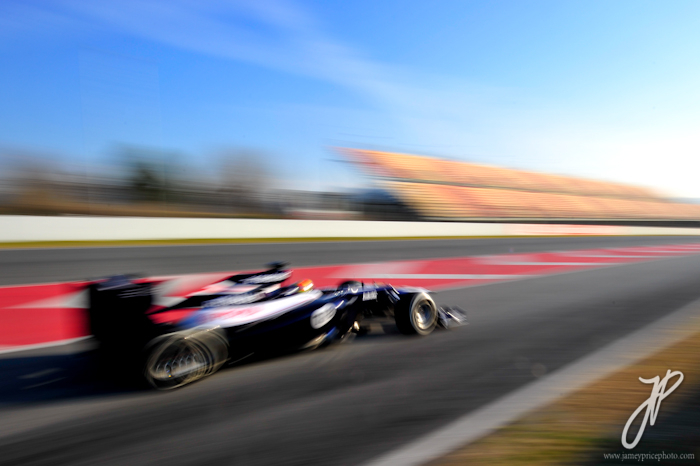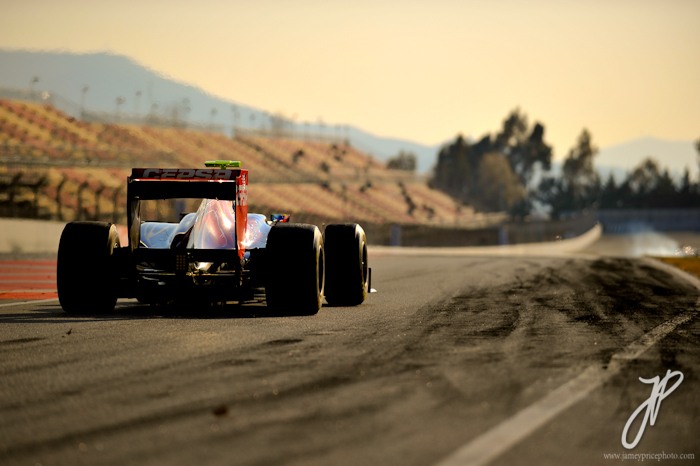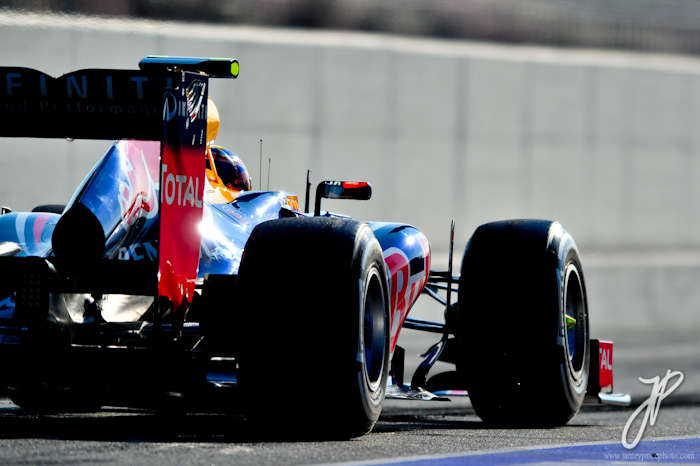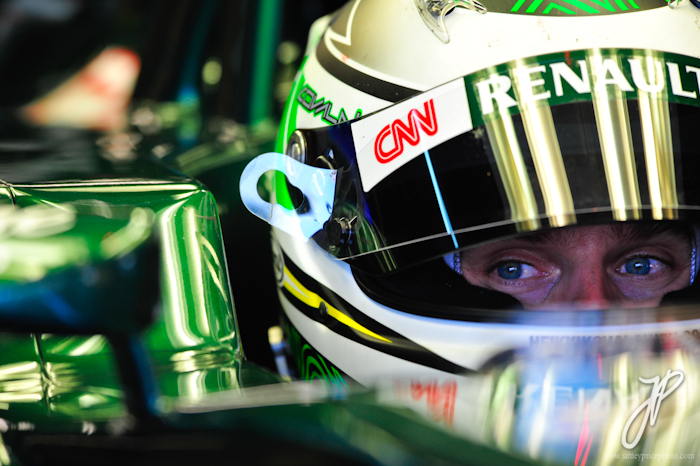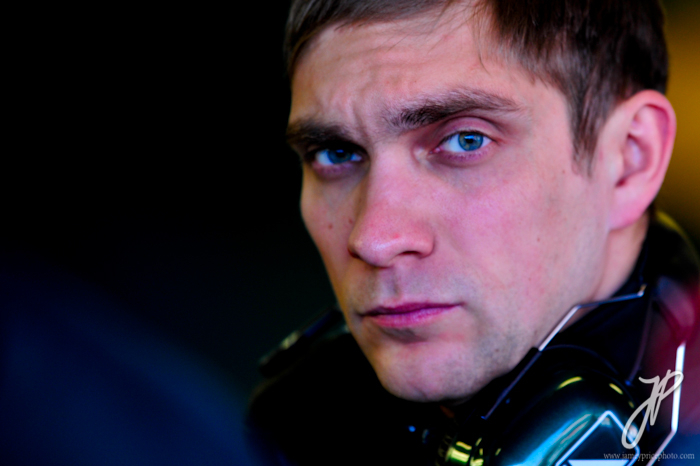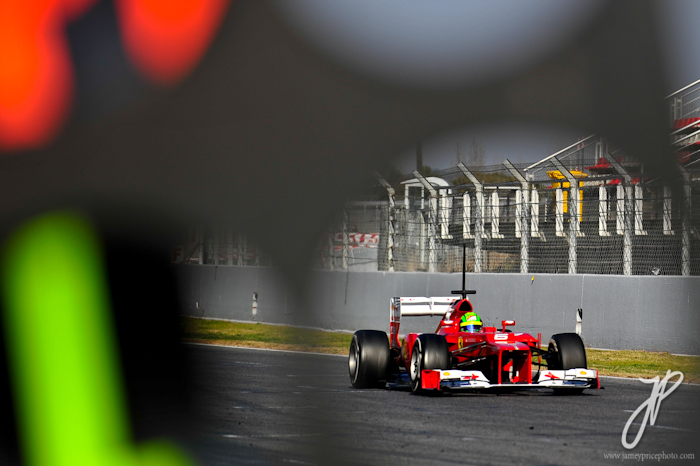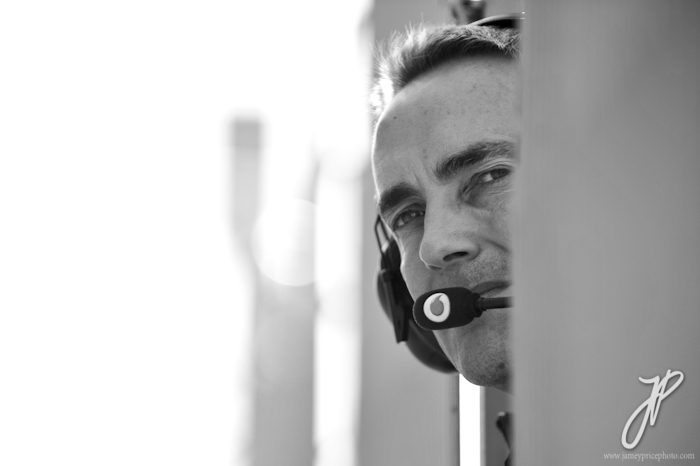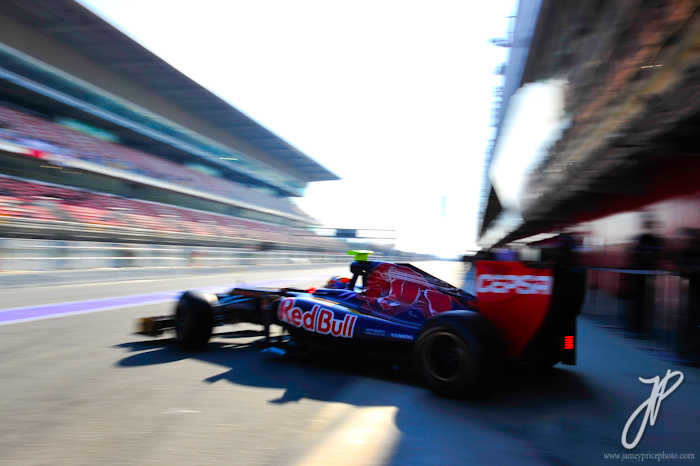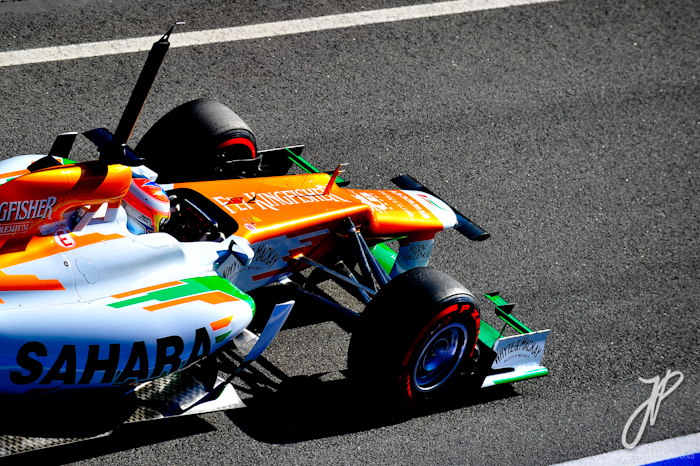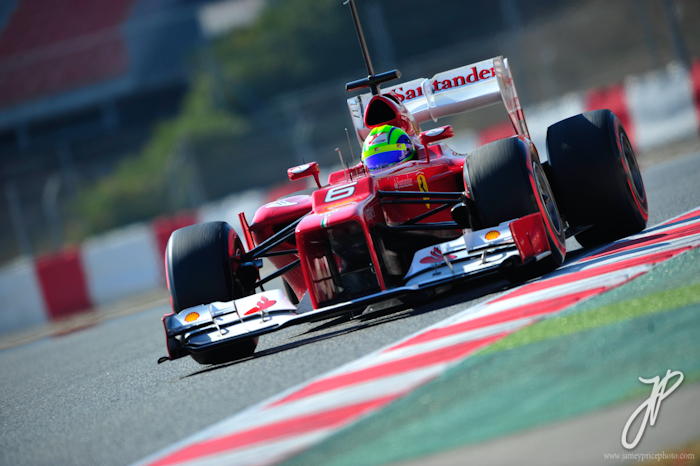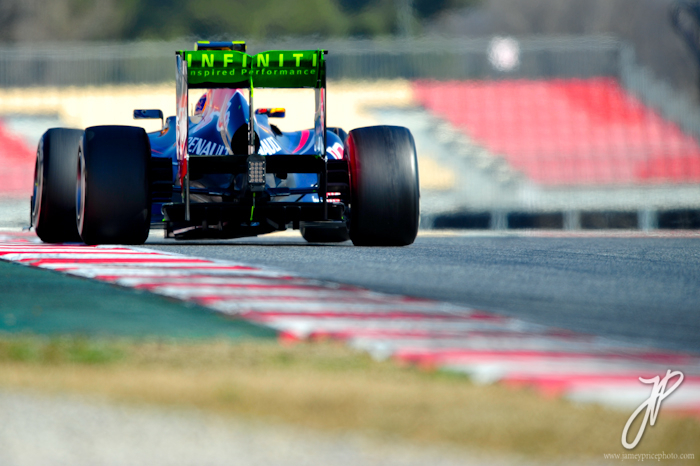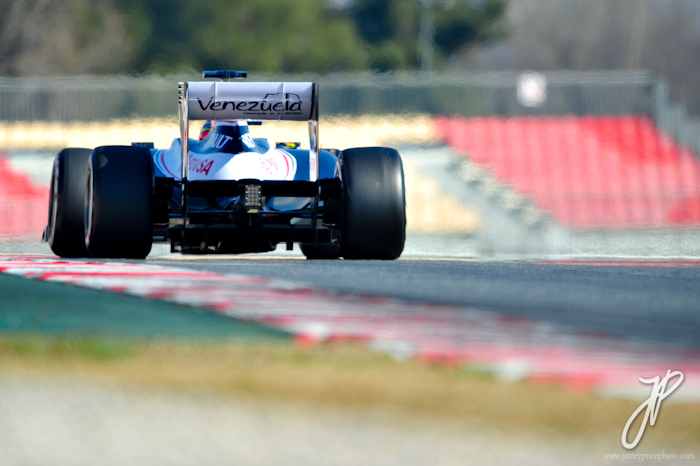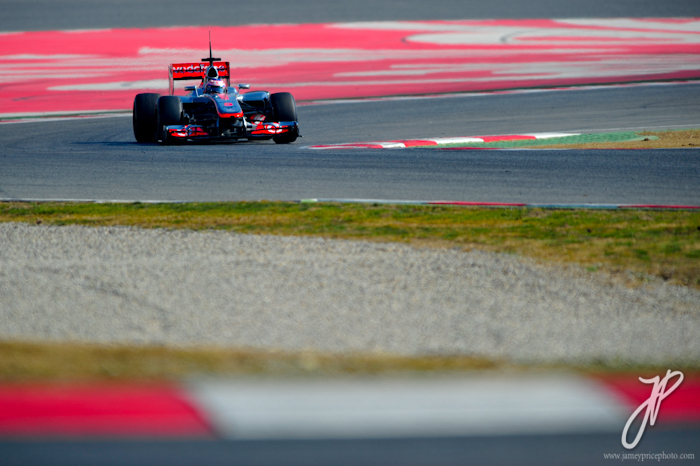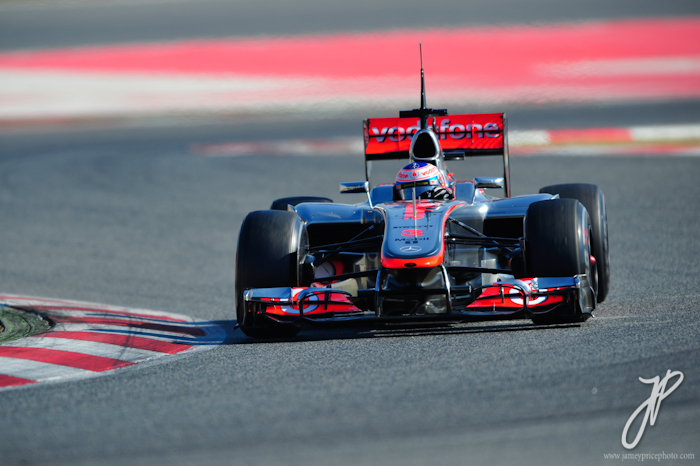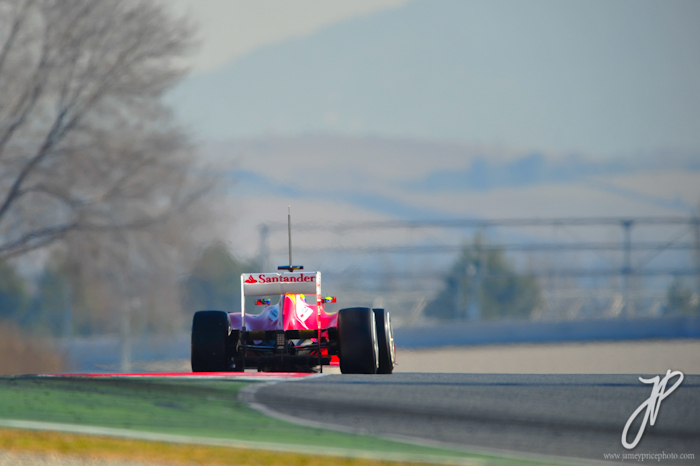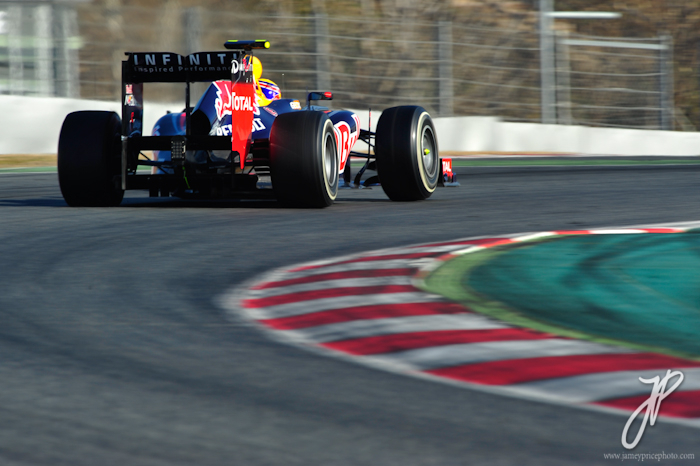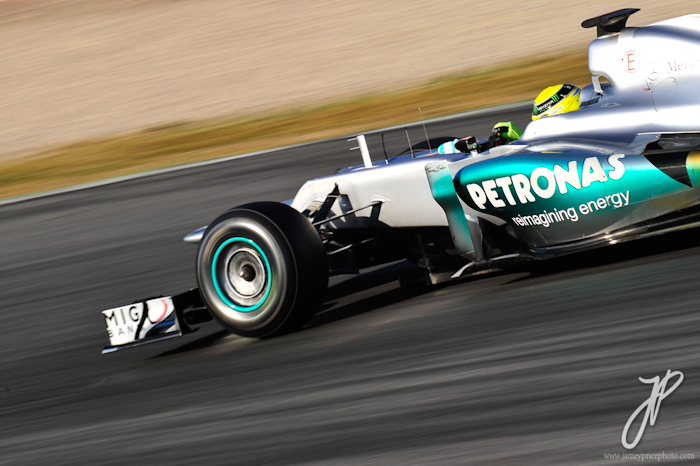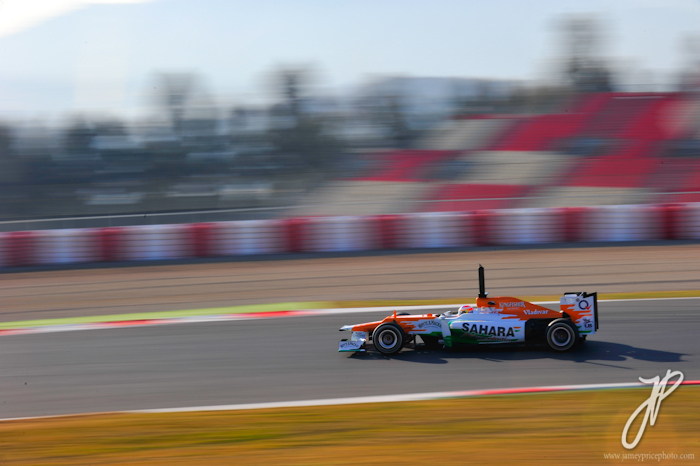 //The following is a featured article from guest contributor Jamey Price, Jamey Price Photography, an American sports photojournalist on his first Formula 1 project. You can read more about Jamey and his passion for his work in our feature: Intro to an American F1 Photojournalist - Jamey Price.
February 24, 2012
Formula one is a secretive world. It is the biggest, loudest and most expensive circus in the world and they do a great job promoting the sport. But a lot of money is spent developing these cars and the teams come up with interesting ways to keep their technology secret.
In testing especially, teams are developing new parts for the cars and the goal would be to develop something no one else has or has seen. Mostly the teams wage a war against the photographers. Each time a car comes and parks in the pitlane, the team quickly run and cover the rear of the car to keep people with cameras from taking photos of it. McLaren even went as far as to not paint the back of their rear wing so that it becomes close to impossible to take a photo of it as the contrast is too high for the camera. It actually makes it challenging to shoot the McLaren from behind because the camera pretends it doesn't exist and won't focus on it. Like I said, it's a secretive sport. The funny thing is that as soon as the car is on track it's fair game for me to take a photo of. Many of the cars would stop at the end of the pitlane and do practice starts which has them standing still with the tail facing me, and I can take photos of it whether they like it or not. So much ado about nothing?
I have so many people to thank for making this week a special one, so I won't even try and name them all but again, thanks to everyone for the support and I can't wait to be back in the F1 paddock soon.
Cheers!